Vita e Pensiero
STUDI DI SOCIOLOGIA - 2012 - 2
digital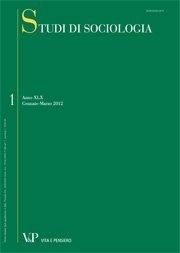 Identità culturale e religiosa e libertà religiosa
digital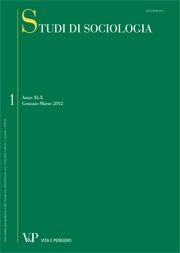 R. Cipriani, Religious and cultural identity and religious freedom Each individual is guided by fundamental values that influence his behaviour. Values are deeply rooted and abstract ideas, even if they are susceptible of empirical validation. Identity is a Leitmotiv of the phenomenology of values. It is through values that people identify themselves in a movement, a religion, a political party or an ideological faith. A recurrent distinction concerns the difference between applied values and final values, therefore between values concerning individual practices and values which represent real goals to achieve. But the discussion is still open on which are the universal values. Especially the discussion tends to slip onto a juxtaposition of universal values and universal rights, which is to say between human values and human rights. Keywords: identity, freedom, values, socialization, religion.
Sans rêve et sans merci. Il sacro oggi
digital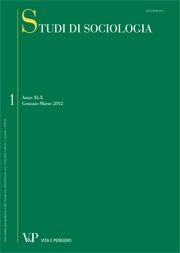 M. Doni - S. Tomelleri, Without Dreams and Without Mercy: The Sacred Today This...
Transnazionalismo e percorsi familiari: profilo di genere e di generazione a confronto nell'immaginazione ecuadoriana
digital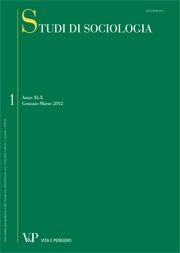 P. Boccagni - F. Lagomarsino, Migrant transnationalism and family trajectories: Comparing...
Il rischio: definizioni sociali e contesto spaziale di sviluppo
digital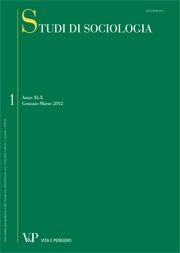 B. Lucini, The risk: social definition and spatial context of development This contribution is arisen from an historical and sociological overview about the concept of risk, its social definitions and spatial implications. In this conceptual framework risk (natural as man made) is presented through three different ways of thinking: risk analysis, risk perception and risk communication. The attention will be focalised on the urban place in which the risk takes place: the city in the twentieth century and the megacities during the present time. Risk, whatever defined, presents different features in the spatial context of megacities according to the question of governance, housing, crisis management and its operative preparedness actions in case of changeover from risk to disaster. It seems to be an important sociological argument to understand and cope with complexity and increased exposition to various kind of risks. Keywords: risk, risk analysis, risk perception, urban space, megacities.
Verso una riconcettualizzazione della condizione giovanile
digital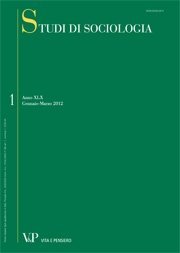 E. Besozzi, Towards a reconceptualization of the youth condition Study and understand young people today is very difficult and challenging. A good strategy is to consider the condition of contemporary youth at the center of the relationship between the generations. In this way, the transition to adulthood becomes a central aspect of this relationship: we can consider the action of the actors and the importance of different contexts and social structures. The examination of the transition to adulthood shows a wealth of concepts and categories of interpretation, but it also highlights the need to submission to a critical review. In particular, the concept of generation, developed by Karl Mannheim, is enriched today with many aspects in relation to a globalized culture and new digital technologies. The youth condition, in the end, emerges in all its variety and richness, it's a long moratorium, but with a lot of experimentation and new form of dynamic and in which he also notes the need for self-realization. Key words: youth condition, transition to adulthood, generations, long moratorium, adult generations, younger generations.
Youth – Actor of social change? Differences and convergences across Europe
digital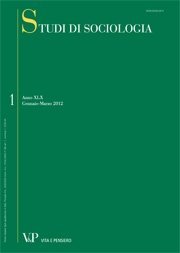 A.Walther, Youth - actor of social change? Differences and convergences across Europe Young people are often referred to as the future of society while they are also increasingly made responsible for investing too little in education, for not being ready to adapt their job aspirations, for postponing family building or for refusing participation as active citizens. This discourse neglects the biographical dilemmas young people are facing under conditions of destandardised youth transitions and uncertain futures. It relies upon research conducted in the framework of the European research network EGRIS (European Group for Integrated Social Research) which allow to reflect on how young people's motivation for agency evolves across different social contexts. The article aims at differentiating the understanding of young people's agency. First, a biographical approach is introduced. Qualitative research has identified four principles of young people's coping strategies which reflect such biographical dilemmas and which characterise young people's agency and decision-making processes: choice, keeping options open, reconciliation, and self-presentation. A second line of differentiation is offered through a comparative approach laying focus on the different cultural and institutional normalities of growing up. A comparative model of transition regimes has been developed which outlines different configurations of how societies regulate young people's transitions. Key-words: young people's agency, biographical approach, coping strategies, social and cultural contexts, model of transition, comparative approach.
La transizione alla vita adulta nelle società europee: nuove direzioni di ricerca tra equivoci e opportunità
digital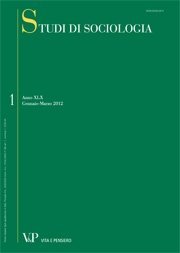 N. De Luigi, Transition to adulthood in European societies: new research directions between fallacies and opportunity During the past decades, youth transitions have become not only prolonged but also more fragmented and diversified. These changes have encouraged new research directions in contemporary youth studies. Compared to perspectives developed in the 1970s and 1980s, researchers aim today to consider individual agency as being more significant, focusing on the capability of young people to make plans, exercise choices and shape their lives within the opportunities and constraints that face them. These new theoretical perspectives have also promoted new representations of youth transitions in academic literature. This paper explores the emergence of the image of navigation in youth research, certainly the most used metaphor in the last years. As will be discussed, navigation image can be useful to characterise the lives of young people in changing social landscapes in which uncertainty tends to dominate and where feelings of contingency increase. Provided of course that it is used with precision and tested adequately in particular social contexts in order to capture the complexity and diversity of young people's lives rather than making useless and confused generalisations. Key words: Individualisation, structure/agency; transition to adulthood; young people; youth studies.
L'adultità: rappresentazioni, progettualità e stili di transizione delle giovani generazioni
digital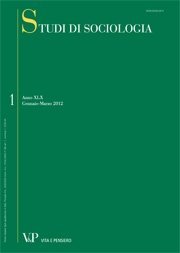 C. Pasqualini, Adulthood: representations, planning and styles of transition in young generations This paper analyses representations, planning and styles of transition in two different generations of young people: Stuck Generation – thirty years old youngs – and Active generation – twenty years old youngs. Both generations show elements of continuity and (interesting) discontinuity. While Stuck Generation is characterized by limited planning and strong privatism, Active Generation is proving a major social and political commitment, a more critical attitude and desire to invest in their future. In general terms, in recent years, the life course has lost linearity, becoming complex and «de-standardized», leading sociology of youth to rethink the process of transition to adulthood. Key words: youth, generations, social representations, planning, transition to adulthood
Sogni di genere. Disuguaglianze e risorse nel futuro immaginato degli adolescenti
digital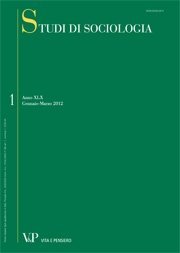 M. Colombo, Gender's dreams. Inequalities and resources in the imagined future of the teenagers What and how do adolescents make dreams about their future? How much are they prepared to social competition? Are they aware of gender inequalities and differences operating within the system of choices? Do they exploit these differences for reaching their targets? Through the data set of a national enquiry «Prin 2005 – Adolescents and Life chance», this essays makes distinctions between the «female» and the «male» way to live the present as a condition and a preview of the future, also underlining the existence of gendered resources to imagine the future itself. If nowadays adolescents live in a frame of increasing «de-differentiation» (boys and girls having same targets, similar psychological states, and tacitly agree with the issue of gender parity), with no doubt they are greatly influenced by discriminating rules and mechanism of the system of chances. Girls are requested of a long-time commitment until the graduation in order to obtain security and personal realization. Boys instead are requested to make projects of work, earning and professional career, with a short-term life planning, in order to overtake the «test of future». At the present, girls and boys live together and exchange continuously their visions in a sort of coeducation: material and cultural consumption are the features of the female-side, large network of relations and distance from institutions of the male-side. Key words: gender differentiation, educational choices, orientation towards future, gendered patterns of life planning, gender inequalities.
Digital generation? Giovani e nuove tecnologie della comunicazione, al di là degli stereoptipi
digital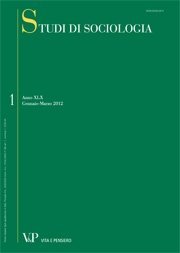 P. Aroldi, Digital generation? Young people and new communication technologies, beyond the rhetoric Young people seem to have a peculiar relationship with Information and Communication Technologies (ICTs), and some scholars are accostumed to refer to them as a generation of «digital natives». Such a rhetoric approach, very common in social discourses, is here questioned because it tends to hide the complexity of the sociological notion of «generation» and the differences still standing among young people about digital and internet literacies: a sort of digital divide in access and uses, affecting both intragenerational and intergenerational relationships. Digital competences for identity expression, social and political participation, learning and creativity are evaluated as far as tools for empowering youth's agency and life-chances, focussing on conflicting dynamics of emancipation, on the one side, and reproduction of social, economic and cultural capitals of the families, on the other side. Key words: Youth, ICTs, internet, agency, digital divide, generations.
Giovani, generazioni e mutamento nella sociologia di Karl Mannheim
digital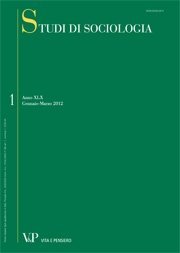 M. Merico, Youth, Generations and Change in Karl Mannheim's Sociology This paper revisits Karl Mannheim's contribution to the sociological understanding of the role of 'generation' and 'youth' in the processes of change, framing the analysis within his intellectual development. In the first section, Mannheim's 'formal' analysis in his short essay 'The Problem of Generations' is presented in the context of his approach to the 'sociology of knowledge'. Particular attention is paid to the dialectical relationship that he identified between the pace of change and the succession of generations, as well as to the potential contribution of young people to social and cultural change. The second section, moving from the development of his ideas towards a 'sociology of democratic planning', considers and discusses the suggestion that youth might be understood as a latent resource and a potential agent of change. This discussion is broadened to consider general issues of youth policies and social education. The overall thrust of the analysis suggests that, more than sixty years after his death, Mannheim's sociology raises questions and issues still relevant today for the study of generations, youth, and social and cultural change, although many of the issues he illuminated remain unresolved. Key words: succession of generations, youth, social and cultural change, sociology of knowledge, democratic planning
Consulta l'archivio
Ultimi 3 numeri
Annate disponibili online
Fascicoli anno
2022