Luigi Tronca
Libri dell'autore
L'integrazione dei bambini stranieri mediante la scuola: elementi per una nuova proposta teorico-metodologica e prime risultanze empiriche
digital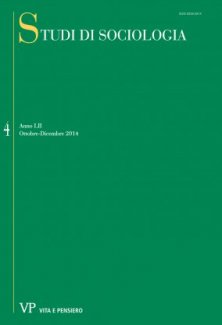 formato:

Articolo

| STUDI DI SOCIOLOGIA - 2014 - 4
The central topic of this paper is the role of the elementary school in the process of integration of the children of immigrants...
Verso un'analisi strutturale delle forme di governance
digital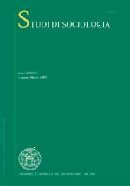 formato:

Articolo

| STUDI DI SOCIOLOGIA - 2007 - 3
This article suggests a sociological analysis of the concept of governance. First, the author presents an analysis of the characteristics of the social contexts that have supported the origin and the development of the concept of governance. Then, some political and sociological definitions of this concept are discussed. Secondly, the author presents a relational definition of governance and he shows how the relational sociology provides a multidimensional conception. The relational sociology furthermore allows to identify some empirical indicators of this concept. Finally, the author analyses the structural properties of the social networks that can be a resource for the processes of mutual-coordination between autonomous and interdependent actors. Then, some structural indicators of governance are discussed.
Consulta l'archivio
Ultimi 3 numeri
Annate disponibili online
Fascicoli anno
2021