Vita e Pensiero
Editoriale
novità
digital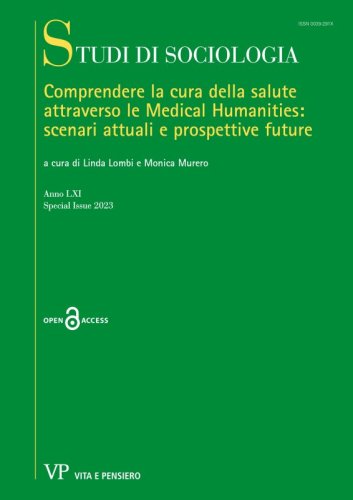 Editoriale by Guido Giarelli is licensed under CC BY-NC-ND 4.0
L'impatto delle Medical Humanities nella formazione delle professioni sanitarie e nelle pratiche di cura. Una revisione narrativa
novità
digital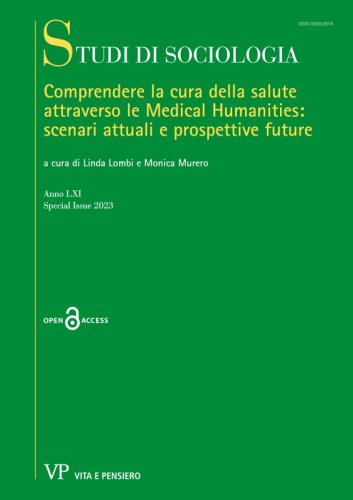 In the international arena, there is a broad debate about the importance of including Medical Humanities in the education of health professionals. On the one hand a large part of the available literature highlights the several benefits of the impact of these disciplines on the competence and skills of doctors and other health professionals, which are deemed useful in improving their care practices...
Le Medical Humanities nei 679 Corsi medico-sanitari Italiani: Criticità e Progressi
novità
digital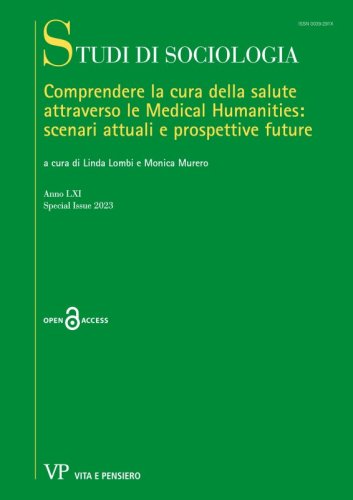 The article shows that 92% of the 679 healthcare degree courses offer at least 1 academic credit in Medical Humanities (MH), a sign of the rising importance of these disciplines in Italy. However, the presence and quantity of credits offered are influenced by structural, territorial, and disciplinary variables, leading to a heterogeneous distribution of MH credits, a lack of Human Sciences, a poor representation of Arts, and a widespread absence of sociology in the medical schools...
Medicina creativa: il ruolo dei fumetti nei corsi di laurea in Medicina
novità
digital
This article presents the results of an exploratory study designed to investigate the experiences of medical students who attended comics-based courses during their education. Seventeen in-depth interviews were conducted with U.S. and Canadian male and female students who had completed at least one course in the five years prior to the interview...
Reforming a Health Humanities curriculum: incorporating social justice into medical education
novità
digital
In 2021 the Pennsylvania State University College of Medicine piloted a new Humanities curriculum for entering medical students. The new curriculum permeates the pre-clerkship phase of medical education and focuses on social justice and humanities concepts and skills. This paper outlines the iterative, collaborative curricular development process and describes three new courses and one redesigned course...
L'assistenza spirituale nella cura: applicazioni e limiti
novità
digital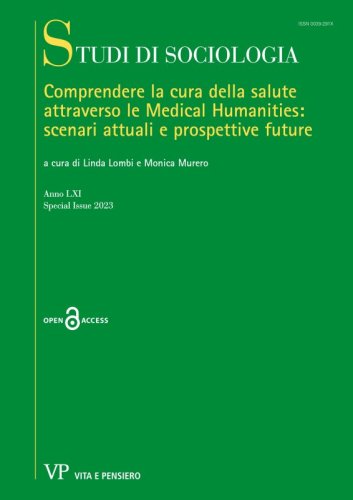 Starting from the research "Religions in Hospitals: Integrating Spirituality and Medicine in Care Practices" (RESPIRO) (2019-2022) this article discusses applications and limitations of spiritual care in Italy. We aim to illustrate the results of an analysis that was developed at different levels and, specifically, regarding: patients' demand for spirituality and the provision of spiritual care introduced in some hospitals...
Le Medical Humanities e l'approccio One Health
novità
digital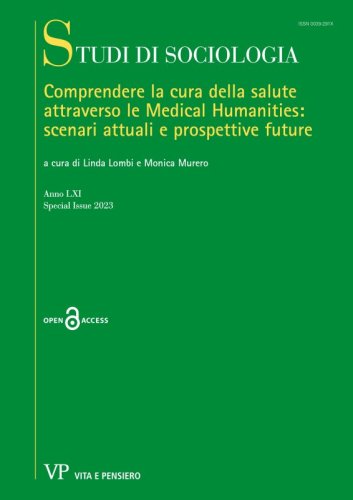 The paper explores the connection between Medical Humanities (MHs) and the One Health approach. The goal is to propose innovative programs for training health professionals that emphasise the interaction between MHs and One Health. This crossing can be created with relations between the two disciplines, supporting the holistic health dimension, focusing on the person rather than exclusively on the disease...
STUDI DI SOCIOLOGIA - SPECIAL ISSUE. Comprendere la cura della salute attraverso le Medical Humanities: scenari attuali e prospettive future
novità
digital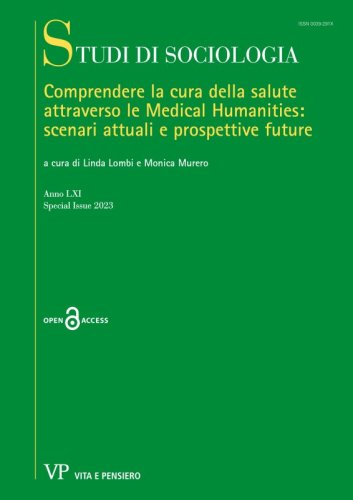 Special Issue del 2023
Presentazione
novità
digital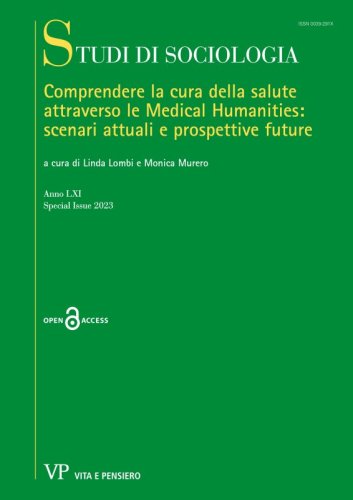 Presentazione by Atuori Vari is licensed under CC BY-NC-ND 4.0
STUDI DI SOCIOLOGIA - 2023 - 3
novità
digital
Terzo fascicolo del 2023
Tra "il sentire" e "il creare". Concetto di felicità e distinzione di genere
novità
digital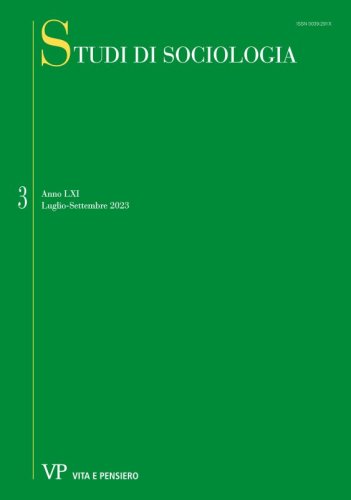 Happiness is a right that must be recognized and must be accessible to everyone, because it depends on what social actors are able to do or not do. This seems to distance happiness from the emotional dimension. This paper intends to present data relating to a part of a larger study carried out in 2021. The research investigated the social imagery that revolves around the concept of happiness....
Sociale, ambientale... anche locale? Antiche e nuove sensibilità del consumatore equo e solidale
novità
digital
This paper is part of the field of critical consumption studies, sketching a portrait of fair trade consumers in Italy today. The study adopts an original approach from three perspectives: 1) studying consumers within the World Shops, the traditional channels of fair trade consumption; 2) analyzing their actual purchasing practices; 3) considering consumers as historical subjects depth. The research project, which adopts a mixed-methods approach through the use of questionnaires, semi-structured interviews, and ethnographic observations, identifies a typology of COMES consumers...
Consulta l'archivio
Ultimi 3 numeri
Annate disponibili online
Fascicoli anno
2023