Vita e Pensiero
STUDI DI SOCIOLOGIA. Abbonamento annuale 2022
novità
digital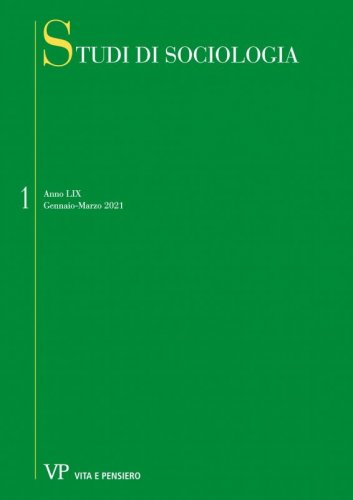 formato:

Abbonamento cartaceo + digitale
| editore: Vita e Pensiero
| anno: 2021
Abbonamento annuale alla rivista STUDI DI SOCIOLOGIA
STUDI DI SOCIOLOGIA - 2021 - 3
digital
formato:

Fascicolo digitale

Terzo fascicolo del 2021
Lasciare casa, diventare grandi. L'uscita dal domicilio genitoriale tra i malati d'asma cronico
digital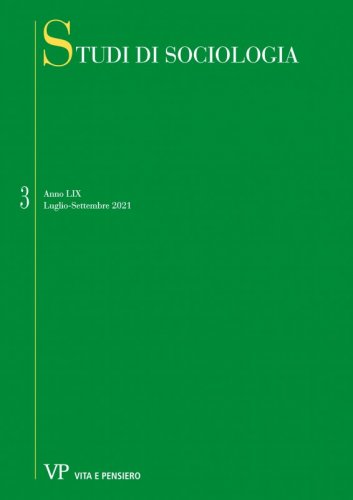 formato:

Articolo

| STUDI DI SOCIOLOGIA - 2021 - 3
How does leaving the parental household shape transition to adulthood among young asthmatic patients? Through analysing first results from a qualitative study carried out in Grand-Est (France), this article tries to offer an answer to this main question. The aim of this contribution is to describe and discuss individual agency and social tensions which build both transition to adulthood and health care trajectories among young asthmatic patients when they leave the parental home...
Forms of Capitalism in Simmel
digital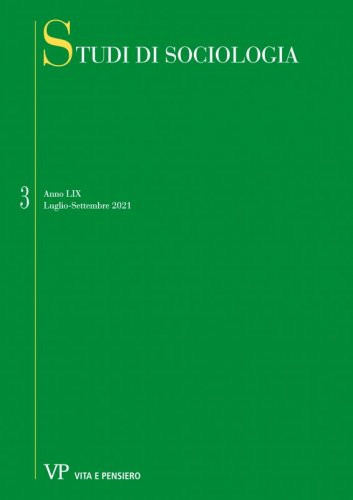 formato:

Articolo

| STUDI DI SOCIOLOGIA - 2021 - 3
Georg Simmel set himself the goal of defining the origins and character of modern society, evaluating the meaning it takes on for individuals. His sociology is open to dialogue between disciplines and develops the individual and collective levels together. With this approach, he studied society as a dichotomous, contradictory, and syllogistic world without arriving at a conclusive synthesis. This aspect makes his perspective very current in a world that radicalizes traits of modernity (Giddens 1990) and for which an interpretative key may be in abandoning all attempts at synthesis...
"Il Turista e il Vagabondo": le disuguaglianze viste con la lente della Sociologia visuale
digital
formato:

Articolo

| STUDI DI SOCIOLOGIA - 2021 - 3
Although incomparably richer than it has ever been before, ours is still a world of tremendous deprivation and disturbing inequality. In addition to being composite and irregular, inequality is also "slippery", both due to the multiplicity of terrains, often inaccessible and unknown in which it is born, and the way it evolves and is perceived...
"Aiutami a dire". Il lavoro del portavoce nella tutela minorile dal punto di vista di operatori e ragazzi
digital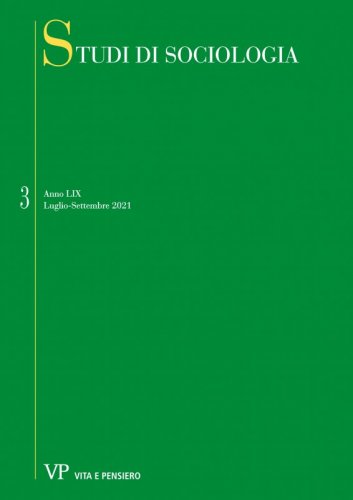 formato:

Articolo

| STUDI DI SOCIOLOGIA - 2021 - 3
The importance of involving children and young people in decisions that affect their lives is being increasingly recognized. However, even in the presence of a relationship of trust, children are not always able or willing to talk to the adults responsible for them or those who make decisions about their lives. This difficulty could arise from the lack of confidentiality or because children know that the social workers have to decide important things about their lives. Young people are not supported by an independent practitioner dedicated to them are unlikely to participate fully in decision-making meetings and have their voice taken seriously...
La gestione delle emozioni nella pratica professionale degli assistenti sociali. Una ricerca esplorativa in Veneto
digital
formato:

Articolo

| STUDI DI SOCIOLOGIA - 2021 - 3
Emotions are an extremely relevant issue in the practice of social work. Nevertheless, this issue is not always adequately examined, both within social services and institutions and in the scientific literature, and often the management of emotions is responsibility of the professional alone. Through a qualitative exploratory research, carried out through the use of an interview with 30 professionals working in as many municipal social services in Veneto Region, the article discusses some emerging issues in this field...
Several Good Reasons For Persisting With The Idea Of Sociological Paradigms: An Exemplary Case
digital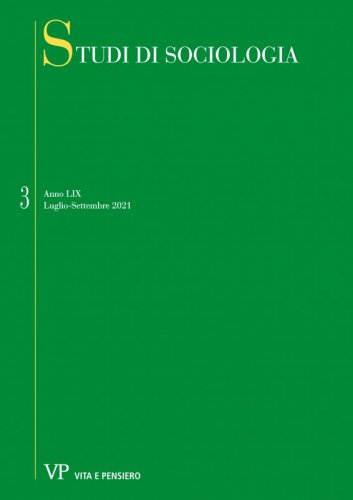 formato:

Articolo

| STUDI DI SOCIOLOGIA - 2021 - 3
In organization studies (OS) paradigm thinking seems to have abated over the past fifteen years, notwithstanding the enduring use of the paradigm concept within the field. The purpose of this paper is to suggest that the relevance of paradigm debating to OS still remains high and should be cultivated...
STUDI DI SOCIOLOGIA - 2021 - 2
digital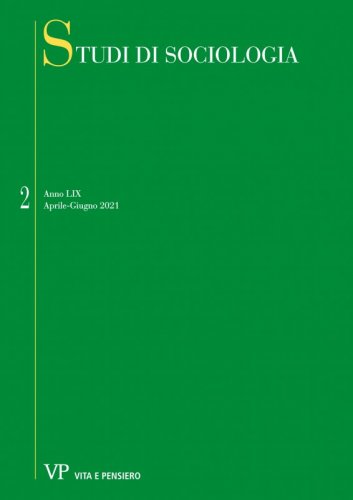 formato:

Fascicolo digitale

Secondo fascicolo del 2021
La Lebenssoziologie e la sfida della sociologia relazionale nella concettualizzazione della relazione come "forma" di vita sociale
digital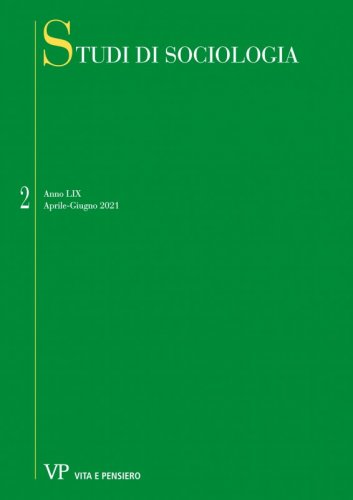 formato:

Articolo

| STUDI DI SOCIOLOGIA - 2021 - 2
Some sociologists contributing to the foundations of relational sociology on the international stage have been recently remarking a kind of affinity between both notions of social relation and social life: hey particularly refer to the pioneering views of Georg Simmel, who is largely mentioned and concerned in the following paper. The interaction among social subjects generates unexpected and emergent forms which sociologist must detect and inquiry: the interactive feature of any relation refers to the "content" of the social relation itself...
Effects of Human Progress Driven by Technological Change on Physical and Mental Health
digital
formato:

Articolo

| STUDI DI SOCIOLOGIA - 2021 - 2
Human progress, driven by technical advances, increases wealth and well-being in society. However, socioeconomic and technological progress does not always lead to general well-being of people in society...
Autorità, autoritarismo, autorevolezza: sviluppi sociali di una radice semantica
digital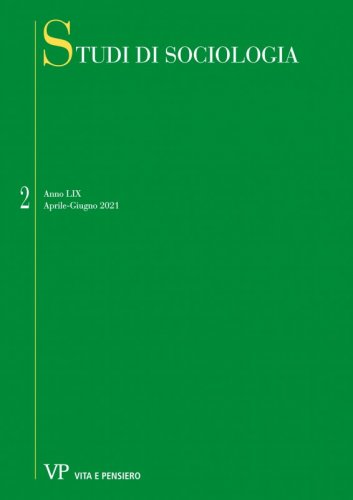 formato:

Articolo

| STUDI DI SOCIOLOGIA - 2021 - 2
Social relations are inevitably marked and defined by a previous interpersonal negotiation on the dynamics of authority that give them concrete form. The management of interpersonal and systemic authority has always been a "social problem", although historically it has come to life in very different ways...
Consulta l'archivio
Ultimi 3 numeri
Annate disponibili online
Fascicoli anno
2021