Vita e Pensiero
L'ordine sociale come ordine cognitivo nella sociologia generale di Barry Barnes
digital
The author presents a summary of General Sociology of Barry Barnes, illustrating the connections and dependencies with the strong program in SSK. In particular, the article focuses on the nature and function of rules in social order, understood as cognitive. Finally, the article tries to give the constructionist sociology of Barnes a location in the context of contemporary sociological theory.
Per una genealogia weberiana del capitalismo di consumo. Il caso del marketing negli Stati Uniti (1890-1930)
digital
Overall explanations for the rise of modern capitalism are usually divided between productivist thesis which assign causal primacy to the production system and anti-productivistic thesis which give consumer culture an active role in the process. I claim that a multi-causal approach is more adequate if we want to better understand the interplay of production and consumption at the origin of modern capitalism; moreover, I suggest that a study of marketing is well fitted for such a task, since marketing is the link between the production system and the spheres of consumption. Drawing on the Nietzsche-inspired Weberian genealogical method and following the path-breaking works on consumer capitalism in America, I delved into a study of the origin and development of marketing in U.S. between 1890 and 1930 in order to outline a genealogy of consumer capitalism. This research is the object of my Ph.D. dissertation which I present in the essay.
Advocacy e tutela dei minori. Il caso inglese
digital
The article is the results of a qualitative research and describes how advocacy for children and young people is manage in UK. An advocacy service for children and young people needs to be independent, to guarantee this feature is important reflect about stability of the services and the way to funding them. In UK advocacy is a duty for Local Authority when children and young people are in some situations, in Italy there is not a similar duty. The aim of the article is to reflect about the importance of advocacy for children in child protection system, to understand what other Countries have done and to learn from this in order to develop these services also in the Italian system of child protection.
Analisi d'opere
digital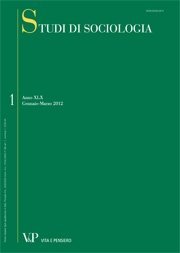 Sommario generale dell'annata
digital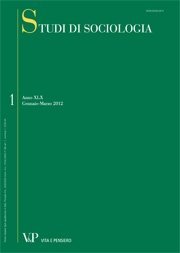 STUDI DI SOCIOLOGIA - 2013 - 1
digital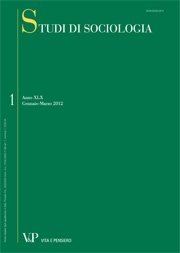 ...
Analisi d'opere
digital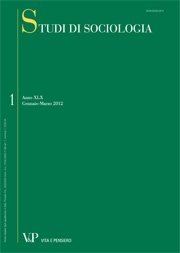 STUDI DI SOCIOLOGIA - 2013 - 2
digital
Prossimità mediate: distanza e responsabilità nella sfera mediale
digital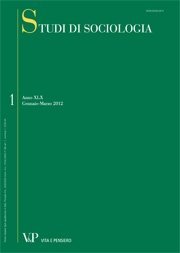 A. MANZATO, Mediated proximities: distance and responsibility in the media sphere In a more and more globalized world, our relationship with distant others is particularly guaranteed by media. More specifically, media are the devices through which we connect with images and narrations of distant suffering. In this context, the question arises of how to react properly to the suffering, thus approaching a moral dimension in media production and consumption. The article draws in the first instance from Roger Silverstone's latest work, Media and morality, discussing how the space of appearance developed by media, the mediapolis, allows dialogue and care for the distant other. A proper distance in representation is required, which does not neutralize difference, nor makes it totally untouchable. Mediapolis has to be the space of hospitality and polyphony. Images of suffering, in a moral dimension, must involve a disposition to action that overcomes emotions through an «acting word». In this sense, the risk of «compassion fatigue» and of discursive strategies of denial has to be replaced by a personal responsibility as media producers, audiences and citizens. Key words: mediapolis, moral dimension in the media, proper distance, spectacle of suffering, compassion fatigue.
Invecchiare attivamente: nonni e nonne nella società dell'ambivalenza
digital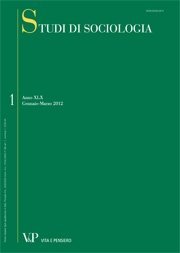 C. OTTAVIANO, Active Aging: Grandparents in the Ambivalence Society Active Aging, which the European Union has given great importance to for 2012, is a goal that can be reached even by becoming grandparents. In a society of an everymore aging population, the number of elders will increase more and more, while there will be fewer children because of a fall in the birthrate. So, there will be more grandparents than grandchildren in the near future. One might reconsider the importance of grandparents, even non biological, and re-thinking their role in our contemporary risk and ambivalence society. This essay describes (even through output of a quantitative-qualitative fiels research) the new grandparents, above all the new grandmothers, who belonged to 68'generation, able to imagine a new way to be young and to be an adult, and maybe even 'to be with' their grandchildren. People who would know how to express their authority not because of their age and their experience, but through a new way of being educators/mediators who give importance to limits, differences and ambivalence as resourses. Key words: Active Aging, Grandparents, Grandchildren, intergenerational bonds, mediation.
Consulta l'archivio
Ultimi 3 numeri
Annate disponibili online
Fascicoli anno
2023