Vita e Pensiero
Summaries
Gratis
digital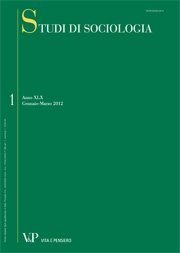 formato:

Articolo

| STUDI DI SOCIOLOGIA - 2012 - 4
Analisi d'opere
digital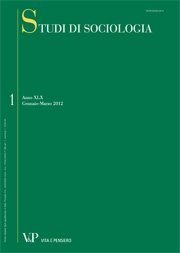 formato:

Articolo

| STUDI DI SOCIOLOGIA - 2012 - 4
Sommario generale dell'annata
Gratis
digital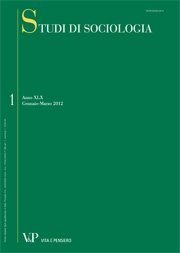 formato:

Articolo

| STUDI DI SOCIOLOGIA - 2012 - 4
STUDI DI SOCIOLOGIA - 2013 - 1
digital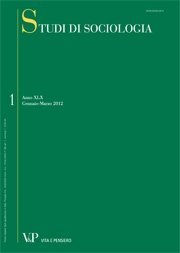 formato:

Fascicolo digitale

...
Summaries
Gratis
digital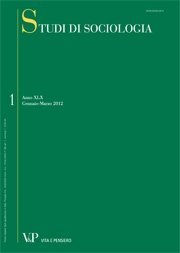 formato:

Articolo

| STUDI DI SOCIOLOGIA - 2013 - 1
Analisi d'opere
digital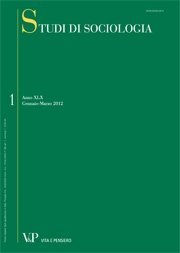 formato:

Articolo

| STUDI DI SOCIOLOGIA - 2013 - 1
STUDI DI SOCIOLOGIA - 2013 - 2
digital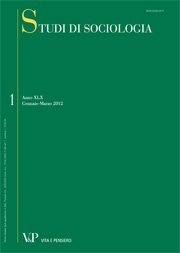 formato:

Fascicolo digitale

Prossimità mediate: distanza e responsabilità nella sfera mediale
digital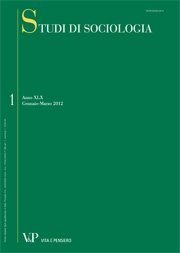 formato:

Articolo

| STUDI DI SOCIOLOGIA - 2012 - 4
A. MANZATO, Mediated proximities: distance and responsibility in the media sphere In a more and more globalized world, our relationship with distant others is particularly guaranteed by media. More specifically, media are the devices through which we connect with images and narrations of distant suffering. In this context, the question arises of how to react properly to the suffering, thus approaching a moral dimension in media production and consumption. The article draws in the first instance from Roger Silverstone's latest work, Media and morality, discussing how the space of appearance developed by media, the mediapolis, allows dialogue and care for the distant other. A proper distance in representation is required, which does not neutralize difference, nor makes it totally untouchable. Mediapolis has to be the space of hospitality and polyphony. Images of suffering, in a moral dimension, must involve a disposition to action that overcomes emotions through an «acting word». In this sense, the risk of «compassion fatigue» and of discursive strategies of denial has to be replaced by a personal responsibility as media producers, audiences and citizens. Key words: mediapolis, moral dimension in the media, proper distance, spectacle of suffering, compassion fatigue.
Invecchiare attivamente: nonni e nonne nella società dell'ambivalenza
digital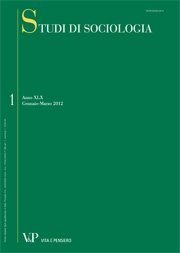 formato:

Articolo

| STUDI DI SOCIOLOGIA - 2012 - 4
C. OTTAVIANO, Active Aging: Grandparents in the Ambivalence Society Active Aging, which the European Union has given great importance to for 2012, is a goal that can be reached even by becoming grandparents. In a society of an everymore aging population, the number of elders will increase more and more, while there will be fewer children because of a fall in the birthrate. So, there will be more grandparents than grandchildren in the near future. One might reconsider the importance of grandparents, even non biological, and re-thinking their role in our contemporary risk and ambivalence society. This essay describes (even through output of a quantitative-qualitative fiels research) the new grandparents, above all the new grandmothers, who belonged to 68'generation, able to imagine a new way to be young and to be an adult, and maybe even 'to be with' their grandchildren. People who would know how to express their authority not because of their age and their experience, but through a new way of being educators/mediators who give importance to limits, differences and ambivalence as resourses. Key words: Active Aging, Grandparents, Grandchildren, intergenerational bonds, mediation.
Abduzione e scoperta nella ricerca sociale
digital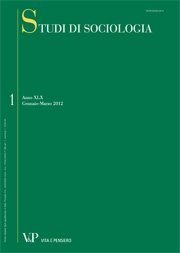 formato:

Articolo

| STUDI DI SOCIOLOGIA - 2012 - 4
F. SACCHETTI, Abduction and scientific discovery in social sciences In social sciences it is very important to be conscious of different argumentations that come from different kinds of inference. In particular this paper aims to discuss the importance of abduction as a way of thinking and as logic form of inference. Because of its logic construction, abduction is the only inference that allows us to introduce new knowledge in reasoning. To be more precise It leads us to a conclusion that is not included in the premises. The explanatory hypothesis we introduce is the most important factor when it comes to identifying a higher or lower degree of creativity in our inference. In social science research this kind of creative reasoning is crucial to the process of insight that leads to cognitive restructuring of knowledge. This is also important in what concerns the development of a new organization of mind categories. Key words: Abduction, Inference, Risk, Explanatory Hypothesis, Insight.
La relazionalità del Terzo Settore: un problema metodologico
digital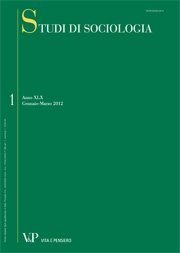 formato:

Articolo

| STUDI DI SOCIOLOGIA - 2012 - 4
V. MILIA, The Third Sector relationality: a methodological question The paper presents the final results of a empirical research that investigates third sector using a specific theoretical and methodological perspective: relational perspective. The principal purpose of the research concerns methodology. The focus is on the capability of the methodological triangulation used to examine and enphasize the relational nature of third sector analysing at the same time structures and values, elements of sistem and individual components. The triangulation combines the Social Network analysis techniques with the Lexical Correspondence analysis techniques. The research was conducted on the complete third sector local network of Caltanissetta. Key words: Third Sector, methodological triangulation, Social Network analysis, Lexical Correspondence analysis, social relation.
Ciò che resta della terza dimensione
digital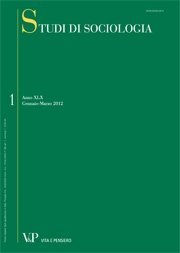 formato:

Articolo

| STUDI DI SOCIOLOGIA - 2013 - 1
The s.c. «third dimension» is one of the first definitions given in the sociological arena to define the development of a ate element that was not identifiable with generalist instances of the state or with those particularistic of the market. Deriving its conceptualization from the Husserlian theory, Ardigò through the use this approach emphasizing the need to reconstruct the crisis through new forms of transaction between the social system and life-worlds. The use of this conceptualization led to the identification of these intermediary organizations between different systems. The text takes a brief overview of the third dimension organizations and the way how they operate the reconciliation between inter-subjectivity and super-ordination present in the systemic sense. It is proposed a scheme of interpretation, drawn from the author in question, through which classifying not merely the organization but the possible interconnections between micro and macro and their consequences. It is concluded that the abandon of the analytical perspective proposed by Ardigò, primarily for the affirmation of a vision of an economic nature, was determined both by the theoretical vulgate established around of the 90, and the difficulty in operationalizing a definition that owed much to the knowledge from the phenomenology of the Bolognese scientist.
Consulta l'archivio
Ultimi 3 numeri
Annate disponibili online
Fascicoli anno
2021