Vita e Pensiero
STUDI DI SOCIOLOGIA - 2014 - 3
digital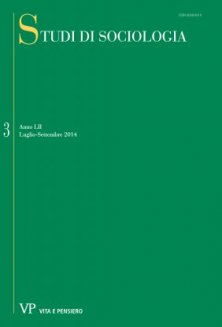 Fascicolo 3 del 2014
STUDI DI SOCIOLOGIA - 2014 - 2
digital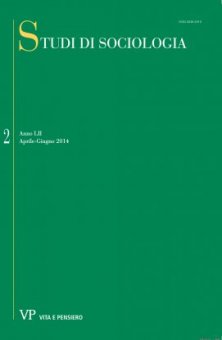 Fascicolo 2 del 2014
Analisi d'opere
digital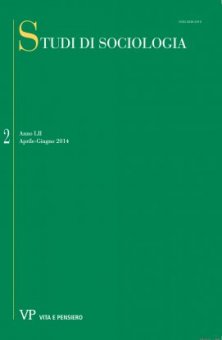 ...
Sviluppi recenti nella teoria delle rappresentazioni in Sociologia: un'analisi critica
digital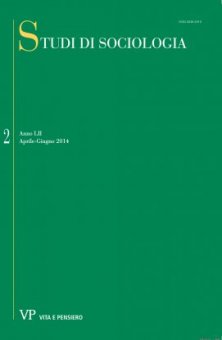 This article focuses on the role that sociology has played in the formation of representation theory, particularly on the latest theoretical developments...
Una politica dopo i distretti: metamorfosi di un modello di capitalismo
digital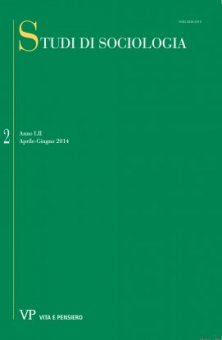 The article focuses on the Italian manufacturing sector features after the «ventennio infelice» (twenty years of economic and industrial long term slowdown) 1990-2010...
La riabilitazione extramuraria e il donum/munus del tempo restituito
digital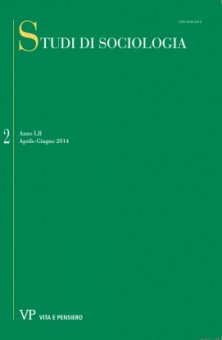 Today many of prison structures are actually real landfills, warehouses for storage of all social subjects socially undesirable. The article examines the benefit of rehabilitation, provided by Law 354/75 ...
"Regioni che apprendono": luoghi per l'apprendimento permanente e lo scambio di conoscenza
digital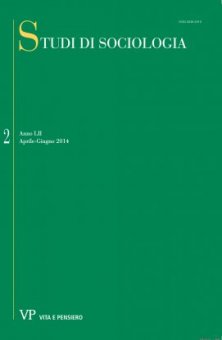 In recent years many territories have understood that an economy and a more prosperous future depend on the growth of human and social capital available to them internally. Many local authorities are thinking and creating plans and strategies to promote personal growth...
Il commercio etico in Sicilia: uno studio sugli orientamenti etici di imprese, distribuzione e consumatori in Sicilia
digital
The proposal focuses on some results of a research project which has analyzed responsible attitudes of enterprises, retail organizations and consumers in some Sicilian provinces. Social responsibility debate is a subject of study particularly relevant today, considering all stakeholders...
Analisi d'opere
digital
La conoscenza come forma di libertà responsabile: l'attualità del "cittadino ben informato" di Alfred Schütz
digital
This paper wants to propose ideas on how the knowledge can become the strategic element for growth and development of humanity in a direction of civil coexistence as a result of the exercise of responsible freedom of each person...
"Raccontami delle tue vacanze": un caso di studio tra giovani turisti sostenibili
digital

A number of studies, in a range of disciplines, have tried to identify the variables and parameters most useful for establishing the essential characteristics of the sustainable tourist...
Consulta l'archivio
Ultimi 3 numeri
Annate disponibili online
Fascicoli anno
2022