Vita e Pensiero
Quale coesione sociale? Cinque meccanismi integrativi alla prova della crisi
digital

Why do human societies remain united and do not dissolve into a fine dust of individuals and small groups?
Quale coesione sociale? Persone, generazioni, ecologie
digital

The paper presents a short history of the «Studi di Sociologia» journal, remembering its orientation...
L'associazionismo familiare come fattore di coesione sociale
digital

In the context of a widespread recovery of attention to the family...
Coesione sociale e nuove alleanze nel welfare locale
digital

This paper deals with social cohesion as a key to the understanding of the changes taking place in welfare policies...
La terra di mezzo delle generazioni. Media digitali, dialogo intergenerazionale e coesione sociale
digital

The article discusses and criticizes a diffused narrative about «digital global generation»....
La misurazione della coesione sociale: il dibattito metodologico
digital

As there is no convergence between scholars regarding the definition of social cohesion, it is also difficult to translate it empirically...
Communitas. Intercultura, beni comuni e sostenibilità per la coesione sociale dopo la modernità
digital

The contemporary Western society is experiencing the loss of adherence of some cultural paradigms...
STUDI DI SOCIOLOGIA - 2013 - 3 - 4
digital

Numero 3-4 del 2013
Summaries
Gratis
digital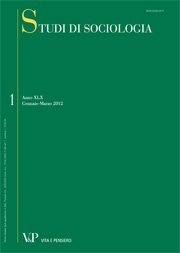 Analisi d'opere
digital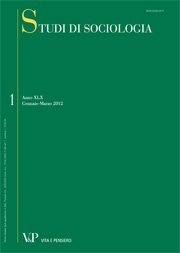 La ragionevolezza interpretativa della pianificazione sociale: il valore della riflessività
digital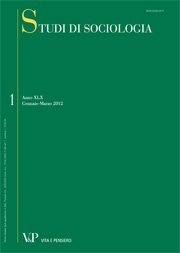 Starting from an analysis of the arguments advanced in support of social planning as a hermeneutic practice, this paper will attempt to question the reasons that assign a distinctive value to reflexivity. In particular, if the social planning is similar to a non-linear search of possible solutions to complex problems that, as such, transcends unique ways of defining, the reflexivity corresponds to a state of 'suspended judgment' that exorcises any attempt to pre-determine the full range of stable preferences and values that govern the legitimacy of consensual decisions. So, the reflexivity triggers mechanisms that shut down 'monopolies' of expertise and recognize to 'secular consciousness' an enormous potential for the advancement of knowledge; retrieves the policy-making a 'creative fruitfulness', essential to the contingency and contextual embeddedness of intervention measures.
Consulta l'archivio
Ultimi 3 numeri
Annate disponibili online
Fascicoli anno
2022