Matteo Vergani
Libri dell'autore
Benefici e rischi percepiti negli usi delle ICT tra gli anziani italiani
digital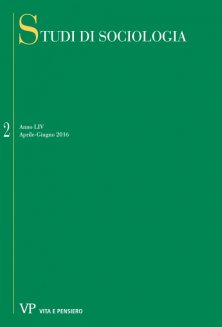 formato:

Articolo

| STUDI DI SOCIOLOGIA - 2016 - 2
This paper presents the main results of a national survey on Active Ageing, with a sample of 900 Italians aged between 65 and 74 years. The research aimed to understand the role of ICT in daily life of the elderly, in the attempt to answer the following questions: 1) What are the differences between the connected and not connected elderly? 2) What are the risks and opportunities perceived by the older ICT users?
L'impatto della tecnologia digitale sulla sociologia visuale: opportunità e sfide
digital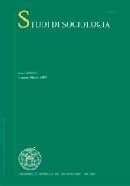 formato:

Articolo

| STUDI DI SOCIOLOGIA - 2009 - 4
The article discusses the impact of digital technologies on visual sociology, discussing opportunities and challenges. The essay describes the main traditional visual techniques of research, and suggests a methodological approach through the distinction between «multidimensional» techniques and «mono-dimensional» techniques. The work discusses the new digital phenomena, the opportunities to update the tools for visual research, and the changes of contexts and spaces of relationships. The essay identifies an increasing level of consciousness and reflectivity of the social actors domesticating digital technologies in their daily routines. Finally, the article ends with a reflection on the new role of researcher on the research process, invested as well by the digital revolution. Key words: visual, sociology, digital, methodology, images, research.
Consulta l'archivio
Ultimi 3 numeri
Annate disponibili online
Fascicoli anno
2021