Sogni di genere. Disuguaglianze e risorse nel futuro immaginato degli adolescenti
digital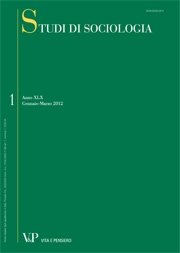 Ebook in formato Pdf leggibile su questi device:
M. Colombo, Gender's dreams. Inequalities and resources in the imagined future of the teenagers

What and how do adolescents make dreams about their future? How much are they prepared to social competition? Are they aware of gender inequalities and differences operating within the system of choices? Do they exploit these differences for reaching their targets? Through the data set of a national enquiry «Prin 2005 – Adolescents and Life chance», this essays makes distinctions between the «female» and the «male» way to live the present as a condition and a preview of the future, also underlining the existence of gendered resources to imagine the future itself. If nowadays adolescents live in a frame of increasing «de-differentiation» (boys and girls having same targets, similar psychological states, and tacitly agree with the issue of gender parity), with no doubt they are greatly influenced by discriminating rules and mechanism of the system of chances. Girls are requested of a long-time commitment until the graduation in order to obtain security and personal realization. Boys instead are requested to make projects of work, earning and professional career, with a short-term life planning, in order to overtake the «test of future». At the present, girls and boys live together and exchange continuously their visions in a sort of coeducation: material and cultural consumption are the features of the female-side, large network of relations and distance from institutions of the male-side.

Key words: gender differentiation, educational choices, orientation towards future, gendered patterns of life planning, gender inequalities.
Consulta l'archivio
Ultimi 3 numeri
Annate disponibili online
Fascicoli anno
2012