Citizens' Networks and Civic Responsibility Chains for a Communitarian Response to the Post-pandemic Vulnerabilities
digital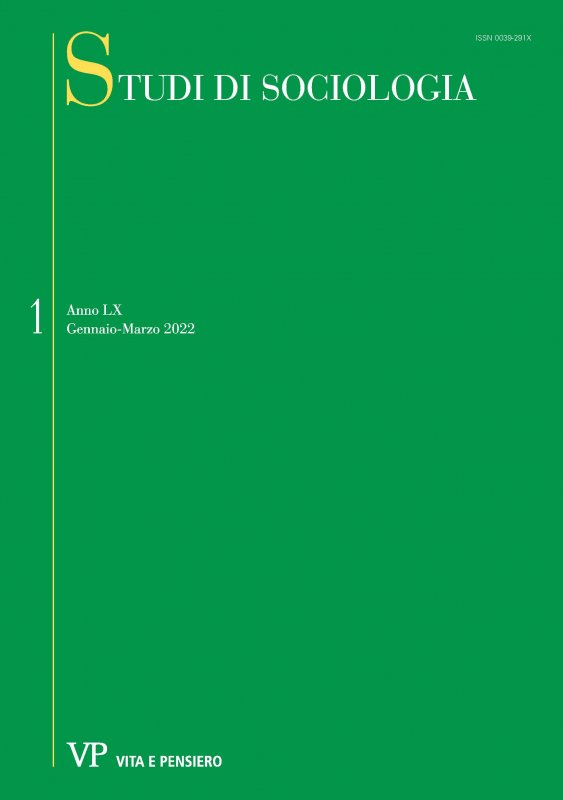 Ebook in formato Pdf leggibile su questi device:
During the pandemic, the system of social and health services has been heavily put under pressure, while the widespread micro-network of individual and collective actors belonging to the third sector and informal volunteering has  emerged as fundamental. Besides activating quickly, these actors managed to adapt to the use of digital technologies to develop remote proximity. The paper analyses the evolution of the Social Street Residents in Via Venti  Settembre in Verona as a form of technologically-mediated sociality. Using semi-structured interviews and the social network analysis, the aim is to investigate whether the network of offline relationships has been transposed online,  what types of support the members exchanged online, what roles the members played, and whether the Social Street developed ties with other actors of the neighbourhood. The results show a strong resilience of the Social Street,  which uses digital technology to exchange psychological support and to organize responses to instrumental needs with other third sector actors of the neighbourhood. However, the potential for networking, communication, and  generation of proximity spaces does not meet a local government capable of including the Social Street in a civic and urban responsibility chain.
keywords
Social Networks, Civic Responsibility, Urban Governance, Space of Proximity.
Biografia degli autori
Riccardo Prandini, Giulia Ganugi, Università degli Studi, Bologna. Email Prandini: riccardo.prandini@unibo.it. Email Ganugi: giulia.ganugi2@unibo.it.
Consulta l'archivio
Ultimi 3 numeri
Annate disponibili online
Fascicoli anno
2022