Forms of Capitalism in Simmel
digital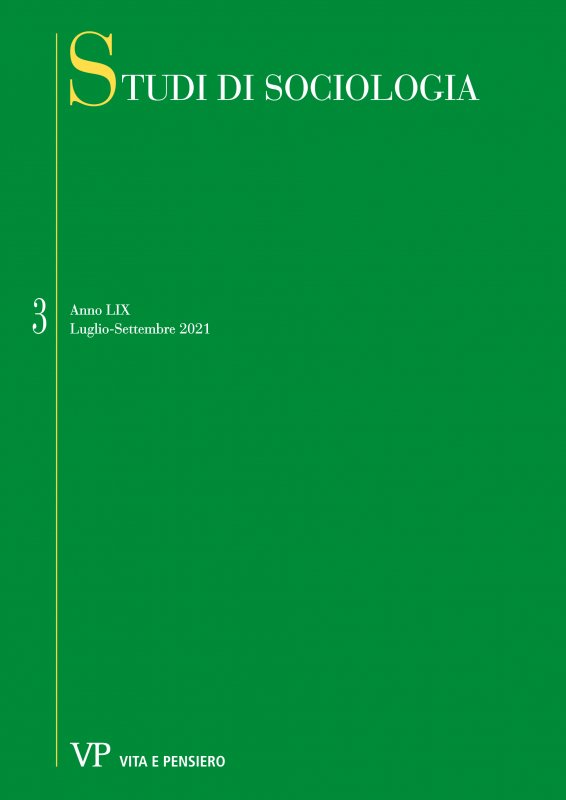 Ebook in formato Pdf leggibile su questi device:
Georg Simmel set himself the goal of defining the origins and character of modern society, evaluating the meaning it takes on for individuals. His sociology is open to dialogue between disciplines  and develops the individual and collective levels together. With this approach, he studied society as a dichotomous, contradictory, and syllogistic world without arriving at a conclusive synthesis. This aspect makes his perspective very current in a world that radicalizes traits of modernity (Giddens 1990) and for which an interpretative key may be in abandoning all attempts at synthesis. A  central theme of Simmel's thinking is about the "forms" of modern society. Money is central to these forms, and the metropolis is their setting. These forms lead to a world of contradictions and help define the origins and traits of capitalism, as seen in Max Weber's producer cities (1921, 1924). Capitalism does not have a spirit, but it is a spirit that interacts with the animal spirits of Joseph Alois Schumpeter (1942), Émile Zola's Saccard (1891), and Sombart's (1938) bourgeois spirit. After so many years, today more than ever, Simmel's meditation on capitalism suggests very  actual challenges for our present and future societies.
keywords
Capitalism analysis, Forms, Georg Simmel's thinking, German historicism, Formal sociology.
Biografia dell'autore
Francesca Romana Lenzi, Università degli Studi di Roma "Foro Italico". Email: francescaromana.lenzi@uniroma4.it
Consulta l'archivio
Ultimi 3 numeri
Annate disponibili online
Fascicoli anno
2021