Transnazionalismo e percorsi familiari: profilo di genere e di generazione a confronto nell'immaginazione ecuadoriana
digital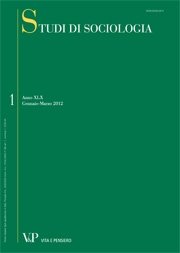 Ebook in formato Pdf leggibile su questi device:
P. Boccagni - F. Lagomarsino, Migrant transnationalism and family trajectories: Comparing gender and generational profiles in Ecuadorian migration

This article, which builds on our research on Ecuadorian migration, approaches migrant transnationalism in a relatively understudied perspective: the dependence of migrants' crossborder ties on their family and individual life trajectories. Differences in life course, as well as in gender and generations, remarkably affect the changing strength and prevalence of migrant transnational practices. We will make this argument by discussing a variety of ideal-typical migrant profiles that have emerged from our fieldwork – namely female early migrants, minors that left Ecuador at a later stage via family reunification (a «1.5» generation) and families that reconstituted themselves in the immigration life context. By comparing these «profiles» through a transnational optic, we will provide an answer to two main questions: i.) to what extent, and how, do generation differences and life transitions account for migrants' transnational engagement?, and ii) what does «Ecuador» stand for, and what does it entail, at each of the different steps of one's migration career? A distinction between «ascriptive» and «elective» forms of transnationalism will be sketched out at last, as a way of moving forward the sociological debate on these topics.

Keywords: transnationalism, life course, family, ecuadorian migration, Italy.
Consulta l'archivio
Ultimi 3 numeri
Annate disponibili online
Fascicoli anno
2011