La transizione alla vita adulta nelle società europee: nuove direzioni di ricerca tra equivoci e opportunità
digital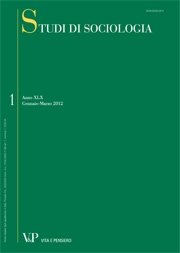 Ebook in formato Pdf leggibile su questi device:
N. De Luigi, Transition to adulthood in European societies: new research directions between fallacies and opportunity

During the past decades, youth transitions have become not only prolonged but also more fragmented and diversified. These changes have encouraged new research directions in contemporary youth studies. Compared to perspectives developed in the 1970s and 1980s, researchers aim today to consider individual agency as being more significant, focusing on the capability of young people to make plans, exercise choices and shape their lives within the opportunities and constraints that face them. These new theoretical perspectives have also promoted new representations of youth transitions in academic literature. This paper explores the emergence of the image of navigation in youth research, certainly the most used metaphor in the last years. As will be discussed, navigation image can be useful to characterise the lives of young people in changing social landscapes in which uncertainty tends to dominate and where feelings of contingency increase. Provided of course that it is used with precision and tested adequately in particular social contexts in order to capture the complexity and diversity of young people's lives rather than making useless and confused generalisations.

Key words: Individualisation, structure/agency; transition to adulthood; young people; youth studies.
Consulta l'archivio
Ultimi 3 numeri
Annate disponibili online
Fascicoli anno
2012