L'attore sociale non è un attore sociale: note su Bourdieu e Garfinkel
novità
digital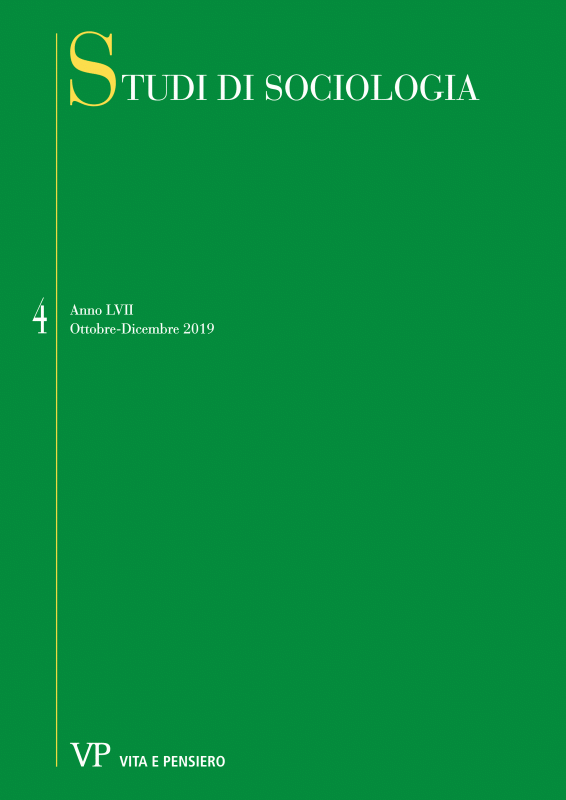 rivista
STUDI DI SOCIOLOGIA
fascicolo
STUDI DI SOCIOLOGIA - 2019 - 4
titolo
L'attore sociale non è un attore sociale: note su Bourdieu e Garfinkel

---

The Social Actor is not a Social Actor: On Bourdieu and Garfinkel

autore
Lorenzo Sabetta
editore
Vita e Pensiero
formato
Articolo |

Pdf

online da
02-2020
doi
10.26350/000309_000076
issn
0039291X (stampa)

|

18277896 (digitale)
Ebook in formato Pdf leggibile su questi device:
There is a general agreement among critics and readers that the works of Pierre Bourdieu and Harold Garfinkel are to be regarded as incommensurably different in many respects, and in fact a substantive divergence between them has been expressed even during a face-to-face meeting by the interested parties. On this background, this essay intends to go against the grain, with the aim of reconsidering certain profound similarities that nevertheless seem to exist between the sociological approaches of the two authors under discussion. The practice turn in contemporary social action theory is the specific focus of this analysis: it is precisely at the level of an anti-objectivist epistemology that putting alongside Bourdieu and Garfinkel's proposals appears to be fruitful. In view of the complexity and difficulties of avoiding risks inherently associated with the study of practical activities, the integration of both Bourdieu and Garfinkel's points of view about social action is considered crucial – and is the ultimate goal of this article.
keywords
Social action theory, Scholastic view, Objectivism, Ethnomethodology, Ordinary practice.
Biografia dell'autore
Lorenzo Sabetta, «Robert K. Merton Fellow» at the Institute for Analytical Sociology, Linköping University. Email: lorenzo.sabetta88@gmail.com.
Consulta l'archivio
Ultimi 3 numeri
Annate disponibili online
Fascicoli anno
2019