Prossimità mediate: distanza e responsabilità nella sfera mediale
digital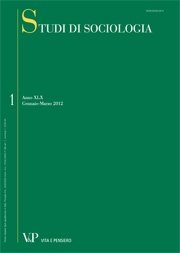 Ebook in formato Pdf leggibile su questi device:
A. MANZATO, Mediated proximities: distance and responsibility in the media sphere

In a more and more globalized world, our relationship with distant others is particularly guaranteed by media. More specifically, media are the devices through which we connect with images and narrations of distant suffering. In this context, the question arises of how to react properly to the suffering, thus approaching a moral dimension in media production and consumption. The article draws in the first instance from Roger Silverstone's latest work, Media and morality, discussing how the space of appearance developed by media, the mediapolis, allows dialogue and care for the distant other. A proper distance in representation is required, which does not neutralize difference, nor makes it totally untouchable. Mediapolis has to be the space of hospitality and polyphony. Images of suffering, in a moral dimension, must involve a disposition to action that overcomes emotions through an «acting word». In this sense, the risk of «compassion fatigue» and of discursive strategies of denial has to be replaced by a personal responsibility as media producers, audiences and citizens.

Key words: mediapolis, moral dimension in the media, proper distance, spectacle of suffering, compassion fatigue.
Consulta l'archivio
Ultimi 3 numeri
Annate disponibili online
Fascicoli anno
2012