Diana Salzano
Libri dell'autore
La parresia al tempo degli algoritmi
digital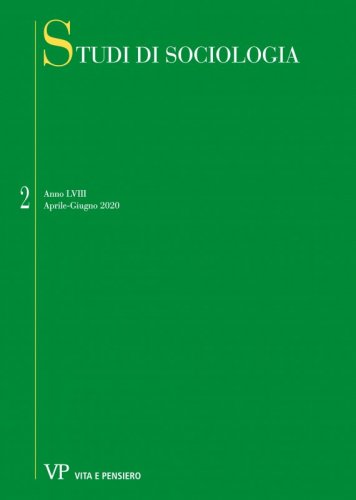 formato:

Articolo

| STUDI DI SOCIOLOGIA - 2020 - 2
The aim of the present paper is to discuss, from a critical perspective, the theme of online misinformation, and to investigate the heuristic validity of the post-truth concept by reflecting on the nature of the relationship existing between this concept and the disintermediated communication practices. Starting from Luhmann's reflections, in the first part, the online discursive context is analyzed and described by means of an up-to-date version of the classic two-step flow of communication model. In the second part, the fake news' phenomenon is discussed in the light of the broader debate of the algorithm studies. While rejecting a deterministic point of view, the undeniable role of algorithms is discussed in relation to the online relational dynamics in order to find the social roots behind the success of persistent biases. The present paper therefore suggests a new reading of the fake news' phenomenon through an interpretative model that takes into account the social, communicative and technological forces which act simultaneously.
L'applicazione delle teorie di Putnam e Donati alle relazioni nei siti di social network: elementi per un'indagine empirica sugli utenti di SNS
digital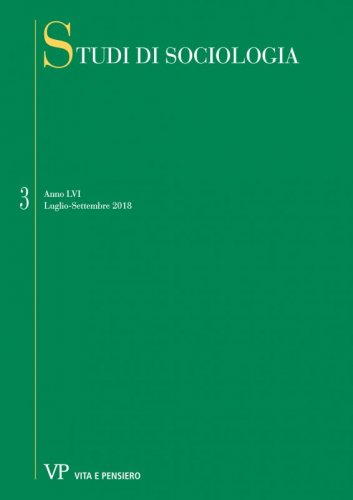 formato:

Articolo

| STUDI DI SOCIOLOGIA - 2018 - 3
The paper illustrates some results of a research which investigate the possible construction of social capital and relational goods within the social network sites (SNS) on the basis of the relational sociology paradigm by P. Donati and the theory of social capital by R. Putnam. The originality of this paper lies in the fact that the conceptual geography of the Italian sociologist and the theory of the merican political expert are declined in the social web environments. The research uses a mix method approach: in the qualitative phase, 12 focus groups have been conducted among social network sites users aged from 11 to 24 years and attending middle school, high school and university. The results of this suggest that the younger consider the social networks as environments where it is possible to build relational goods and social capital, in particular the bridging one. Moreover, Internet allows to strengthen offline bonding social capital, since the web-based communicative and relational practices promote the maintenance of remote ties. The results of the qualitative phase will be useful in developing the items of a questionnaire to be given, in the quantitative phase, to a sample of social network users selected according to the same variables.
Consulta l'archivio
Ultimi 3 numeri
Annate disponibili online
Fascicoli anno
2021