Claudio Baraldi
Libri dell'autore
La facilitazione della partecipazione in classi scolastiche: le azioni di formulazione
digital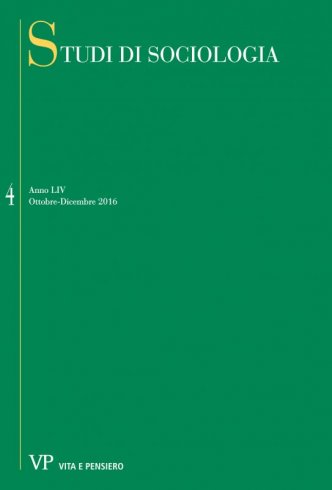 formato:

Articolo

| STUDI DI SOCIOLOGIA - 2016 - 4
Drawing on sociology of childhood and social systems theory, this paper explores the function of facilitation in classrooms, as a dialogic system of communications promoting students' agency. The analysis of videotaped and transcribed interventions in classrooms shows that the facilitation system enhances students' agency through formulations, i.e. facilitator's actions that re-elaborate and promote students' production of knowledge...
Comunicazione interculturale e analisi sociologica: come e perché?
digital
formato:

Articolo

| STUDI DI SOCIOLOGIA - 2006 - 2
This essay concerns some new concepts that can help sociological theory interpret globalisation and multicultural societies. Its key-concept is intercultural communication, largely used in communication studies, studies on intercultural relationships, and linguistics. The essay proposes an integration of a sociological theory of communication with some of these studies, explaining and analysing the different forms of intercultural communication which can give a more precise meaning to the processes of globalisation and to multicultural contexts. The historical background of these processes and contexts is the expansion of modern European society, which is interpreted as functionally differentiated, following Luhmann's social systems theory. In contrast with the dominant forms of ethnocentrism which have continuously shaped intercultural communications between the functionally differentiated European society and the other societies in the world, new theories propose a form of intercultural dialogue. The meaning of such a dialogue is defined in two versions, transcultural and cosmopolitan: the comparison between these versions enlightens their different features and problems. Finally, the reasons for a sociological interest in these theories are discussed, with reference to explanations of globalisation and multicultural society.
Il concetto di classe e la teoria dei sistemi sociali
digital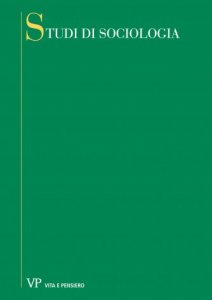 formato:

Articolo

| STUDI DI SOCIOLOGIA - 1989 - 1
Consulta l'archivio
Ultimi 3 numeri
Annate disponibili online
Fascicoli anno
2021