Laura Gherardi
Titoli dell'autore
Dominazione come espropriazione. Un'ipotesi per il rilancio della teoria critica
digital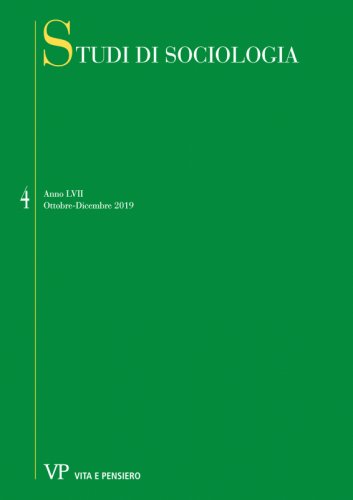 To re-launch critical theory, according to some of its major contemporary exponents, domination needs to be redefined. The hypothesis this article explores is to consider domination as expropriation in action. The category of expropriation offers to critics a double anchorage: to action, on the one hand, and to principles of justice, on the other, which are the common denominator to some of the most well-known theories of contemporary justice: a common humanity, a common dignity of people, autonomy of the individual, the individual as an end in itself and the uniqueness of the individual...
Dal moral hazard al rilancio della critica sociale transnazionale. Élites finanziarie e politiche sotto accusa
digital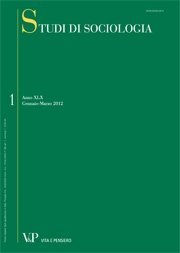 Moral hazard is the assumption of an extremely high risk of which positive consequences can bring an advantage to who has taken the risk, while the eventual costs are borne by someone else. Therefore, the assumption of risk, in this situation, can be incentivized by the possibility for one party to put its interest first with no eventual costs. The present article extends the economical notion of moral hazard to social sciences. More than an important object for sociology – via its link to the notion of social responsibility –, moral hazard has been the base of social criticism after the crisis. After introducing a brief history of the notion, relevant particularly in risk sociology, I'll present the results of the analysis concerning the critics of moral hazard – appeared on «Financial Times», «Wall Street Journal», «Il Sole 24 Ore», «Les Echos» – during the three years after Lehman Brothers' bankruptcy. Moral hazard stands here as the root of the opposition – between political and financial élites, on one side, and taxpayer or common citizens, on the other – fostered later on by not-specialized press and protest movements like M-15 and Occupy Wall Street. In this perspective, the notion of moral hazard brings a new light to the link between power, responsibility, inequality and risk in contemporary society.
Consulta l'archivio
Ultimi 3 numeri
Annate disponibili online
Fascicoli anno
2023