Barbara Lucini
Titoli dell'autore
Comunità di pratiche online come strumenti di resilienza durante la pandemia Covid-19
digital
In the context of community welfare experiences, within the paradigm of responsible welfare (Cesareo 2017), the contribution presents the results of a case study conducted through digital ethnography and concerning the theme of online communities of practice as potential spontaneous tools of resilience in case of crisis. The analysis of the development of online communities of practice, through the interpretative dimensions of community resilience, shows the importance of promoting a different model of welfare...
Il rischio: definizioni sociali e contesto spaziale di sviluppo
digital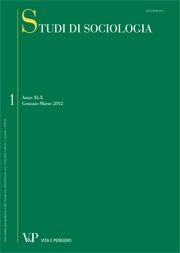 B. Lucini, The risk: social definition and spatial context of development This contribution is arisen from an historical and sociological overview about the concept of risk, its social definitions and spatial implications. In this conceptual framework risk (natural as man made) is presented through three different ways of thinking: risk analysis, risk perception and risk communication. The attention will be focalised on the urban place in which the risk takes place: the city in the twentieth century and the megacities during the present time. Risk, whatever defined, presents different features in the spatial context of megacities according to the question of governance, housing, crisis management and its operative preparedness actions in case of changeover from risk to disaster. It seems to be an important sociological argument to understand and cope with complexity and increased exposition to various kind of risks. Keywords: risk, risk analysis, risk perception, urban space, megacities.
Consulta l'archivio
Ultimi 3 numeri
Annate disponibili online
Fascicoli anno
2022