Vita e Pensiero
Come ridurre l'errore di «non-risposta» nei campioni probabilistici: la pratica tradizionale e il modello Gallup-EVS
digital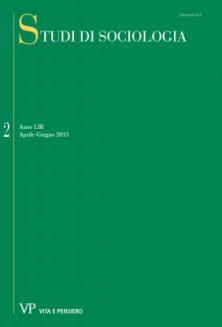 The paper aims to discuss, through two examples, how social researchers can reduce the occurrence of the non-response bias that, if not adequately considered, can interfere with the possibility to estimate data about the population even if the research design is based on a probability sampling...
L'analisi di dati secondari delle survey internazionali: potenziali pericoli associati a disegni di campionamento complessi
digital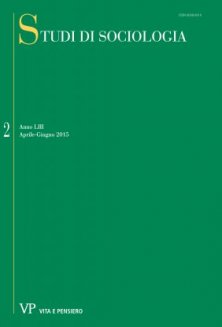 Most large-scale secondary data sets from social international surveys (e.g., European Value Survey) are constructed using complex survey sample designs where the population of interest is stratified on a number of dimensions and oversampled within certain of these strata...
La ricerca sociale al tempo dei Big Data: sfide e prospettive
digital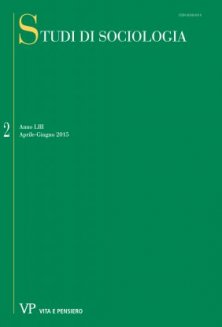 The aim of this paper is to suggest how social sciences may afford the challenges and opportunities that arise from the spread of Big Data with regard to their applicability in social research...
Analisi d'opere
digital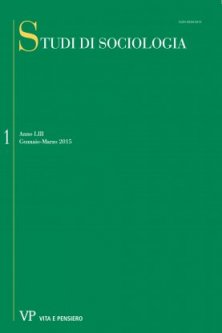 Collaborative Economy and the Digitalization of Timebanking: Opportunities and Challenges
digital
The origins of timebanking in Europe go back to the 90's but, for a decade, with some exceptions, it was not well-known. Over the last years, however, but also of explosion of the so-called collaborative/sharing economy, timebanking has gain popularity, in context of crisis. The number of initiatives has experienced a peak and a new kind of TB has emerged, the Digital TB (DTB)...
Studio sulla pratica del baratto online e la sua dimensione politica
digital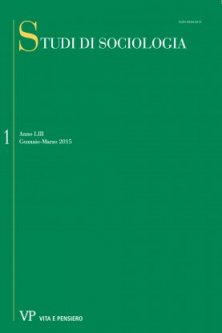 The object of the present research is the analysis of online barter as an emerging practice of resistance. The scope of the work is to highlight the political dimension of consumption and exchange and to determine to which extent barter can be considered a counter-hegemonic practice. To achieve this objective, the paper reconstructs the phenomenology of the practice, defining barter as an exchange of goods and services without the use of money, between two parts involved in a negotiation process...
Studiare l'individuo per leggere la società. La prospettiva dell'individualizzazione
digital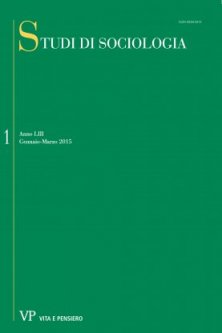 The European sociological theory thought has always analysed the category of «individual» as a product of Modernity: this notion is at the core of the analysis which describe the transition from a «Traditional» social order to the «Modern» one. In this scenario individualisation plays a central part but, though it is often used by scholars as a prominent tool to interpret social change, its definition still remains problematic...
Per non ricadere nella droga: una esplorazione sul ruolo di fattori individuali, relazionali e sociali
digital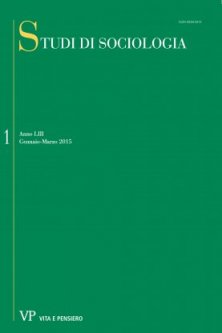 This paper analyses the role of several individual factors, social network dimensions, and social resources accessible by support members on posttreatment substance use among ex patients of an Italian therapeutic treatment agency. Employing a social network analysis approach, I measured ego-centered networks in a sample of 80 treated addicts, and investigated which features of the support networks (structural characteristics, network composition, kinds of resources mobilised) are related to the risk of relapse...
I luoghi della socievolezza: spazi pubblici e spazi a uso pubblico nella città di Alghero
digital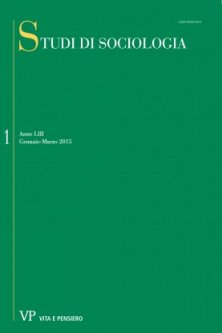 This paper focuses on the relationships between mobility and urban public spaces. Referring to the simmelian theory of sociability, we aim to answer to some fundamental questions: are public spaces still places of sociability? Through what practices can some mobile populations foster social interaction? Which may be the way to create public spaces in increasingly privatized contexts?
STUDI DI SOCIOLOGIA - 2015 - 1
digital
Primo fascicolo del 2015
STUDI DI SOCIOLOGIA - 2014 - 4
digital
Fascicolo quarto del 2014
Consulta l'archivio
Ultimi 3 numeri
Annate disponibili online
Fascicoli anno
2022