Articoli Online First
Un ponte per…: l'associazionismo internazionale in Toscana tra cooperazione e solidarietà
digital In the history of Italian associations, the field engaged in the international dimension has been and still represents today, from the height of over forty years of life, one of the sectors with the longest operating experience...
La laicità è ancora un valore? L'illuminismo alla prova del relativismo
digital By critically recovering Peter Berger's analysis, this article proposes some considerations around the wide theme of the pluralism of cultural and religious identities in contemporary western society...
Ridefinire il ruolo dell'insegnante in relazione alla povertà educativa
digital
In last years, educational poverty, in Italy, has significantly involved the new generations. The phenomenon shows its complexity, in a play of lights and shadows, starting from the school pathways of young people, and involving family, through its central role in the young's motivation process, and teacher, significant adult in the dynamics of the training process...
La rivincita della prossimità nella cosiddetta società senza luoghi
digital
The article analyzes spatial proximity, understood as the dimension of the city that can influence not only the quality of life of individuals, but also the attractiveness and economic competitiveness of urban systems. The great spread of new digital technologies has changed the way of conceptualizing the city and has led sociologists to believe in the elimination of physical proximity constraints, also due to the progressive fragmentation of public space...
Le Unanticipated Consequences dei movimenti sociali: considerazioni teoriche e relative alla ricerca sul campo
digital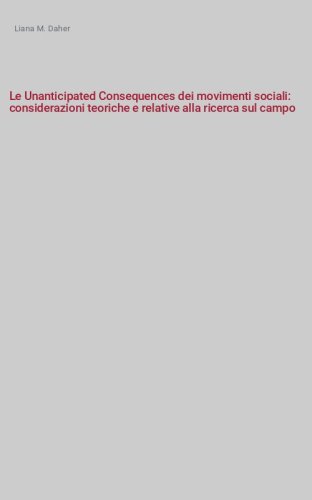 Social movements outcomes has been analysed by different perspectives. Only recently social movements studies start to focus on the unanticipated consequences of social movements strategies and collective action. Talking about unanticipated consequences of social movements meets the need of deeper understanding social, political and cultural change and poses some important questions for social movements research...
I giovani e la re-invenzione del sociale per una prospettiva di ricerca sulle nuove generazioni
digital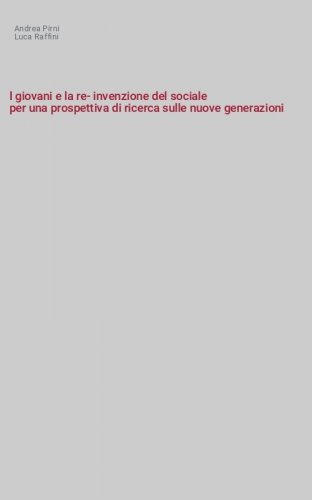 The basic hypothesis of the article «The young people and the re-invention of the social» is that the new generations are the testimony – not necessarily aware – of a process of «re-invention of the social», that is, of a radical transformation of the relationships between individuals and society...
La ricerca scientifica di social work. Quale oggettività per lo studio della soggettività profonda?
digital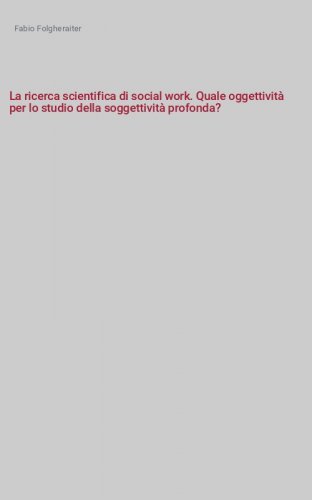 The paper discusses epistemological issues about major communalities and differences between Sociology and Social work's styles of social research. Compared with conventional methods and contents of macro-sociological research, Social work is ideographical in essence, as micro «clinical » approaches in medicine and psychotherapy...
Welfare Possibile, Sostenibile E Responsabile: le Social Street
digital Over the years traditional ties have weakened to a melting point: society itself has become liquid, ethically neutral. The individual is not always considered in his or her uniqueness and placed at the center of the many public policies, which are increasingly less rich in functional resources to achieve individual and collective well-being...
Several Good Reasons For Persisting With The Idea Of Sociological Paradigms: An Exemplary Case
digital
In organization studies (OS) paradigm thinking seems to have abated over the past fifteen years, notwithstanding the enduring use of the paradigm concept within the field. The purpose of this paper is to suggest that the relevance of paradigm debating to OS still remains high and should be cultivated...
Nuovi mutamenti sociali e cyberbullismo
digital The paper examines the cyberbullying phenomenon coordinates and dimensions, devoting particular attention at Italian evolution context. It hypothesizes reading it as a distorted form of socialization process in the same vein of Bandura's moral disengagement theoretical frame would be he best explanation of phenomenon...
I mediatori interculturali nel lavoro con richiedenti asilo e rifugiati in Italia
digital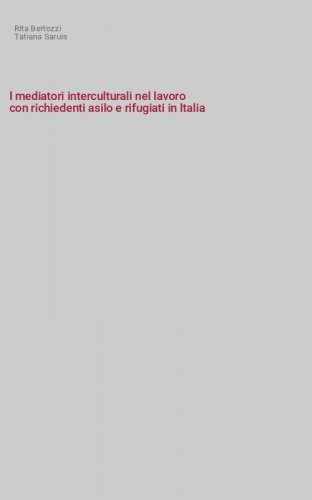 Intercultural Mediators play a key role within the reception system for refugees and asylum seekers. Although they are required to deal with a well-known humanitarian emergency, their status is still weak and not yet fully formalized...
Three-dimensional metaphors: making creative objects in social research
digital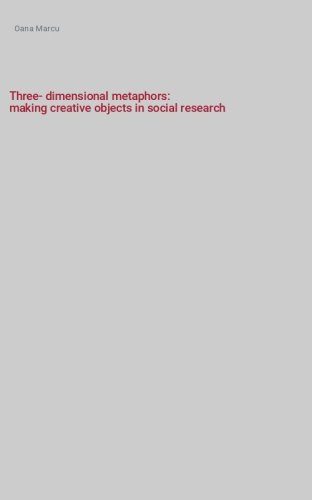 The present article presents and discusses a creative method for researching subjectivities in social inquiry: making objects or models. It is a method used in organisational development, in supporting creative problem solving and, albeit marginally, in media studies...
Consulta l'archivio
Ultimi 3 numeri
Annate disponibili online
Fascicoli anno
2019