Risultati della ricerca
Quando l'eccellenza non basta. Lo strumento dei distretti in Campania tra scollamento delle politiche e vitalità dei territori
digital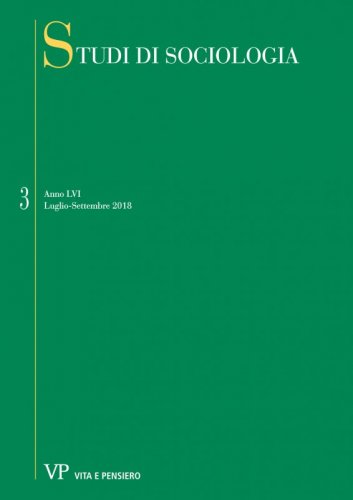 formato:
Articolo
| STUDI DI SOCIOLOGIA - 2018 - 3
This article discusses, with a qualitative approach, the impact of regional policies for SMEs in two Industrial Districts of excellence in the Region Campania. After rewieving the different stances in this literature, the article focuses on the overlapping between the Industrial Districts and the debate on Southern Italy's development: it will be argued that the first has turned out to be the main policy tool to achieve the goals defined by the second...
Donne, doni e cibi rituali nel rito nuziale barbaricino
digital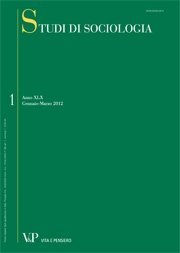 formato:
Articolo
| STUDI DI SOCIOLOGIA - 2013 - 1
This two-year study is currently being undertaken in Barbagia. Through local mediators, we have found groups of people in every community who have agreed to be interviewed about their own weddings. For every community or village, an average of six accounts have been recorded. The mediators were asked to find people of varying ages, without specifying gender. The interviews have been carried out by partially structured interviews and recorded digitally. From the start, it has been clear that marriage is strongly understood to be the business of the female side of society: for all, marriage is «a woman's affair». From the initial examination of the material, three elements appear fundamental for the analysis of the rite of marriage: the role of the woman in the relationship between families and the relationships within their own family, the role of gifts and the presence of ritual foods.
Riflessioni in merito all'utilità della convergenza tra sociologia e storia
digital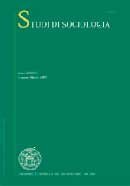 formato:
Articolo
| STUDI DI SOCIOLOGIA - 2011 - 1
G. GILARDONI, Reasoning on the value of convergence between sociology and history. In order to better understand social reality phenomena the convergence of more perspectives should be adopted. Possible convergences between sociology and history are herein represented by the recall of some factual interconnections and mutual integrations which occurred and correlations implemented from methodological reasoning. The case study proposed regards the Freedom Rides, an episode of the Civil Rights Movement during the struggle against segregation. Racial segregation is first explored at its beginning through historical direct sources and historiography as a way to re-establish the previous privilege of whites after slavery had been abolished. It is then observed from a sociological point of view, specifically from the Social Limits to Growth by F. Hirsch. His work, although not directly referring to historical events and social phenomena considered, has provided an illuminating key of interpretation, revealing how segregation has functioned as a effective device which partially stemmed the progressive erosion of the satisfaction connected to consumptions experienced during the economic boom of the Sixties. This article thus proposes a concrete example of how sociology and history can usefully converge for a better understanding. Key words: Sociology, history, racial segregation, social limits to growth.
Achille Ardigò e la sociologia del territorio
digital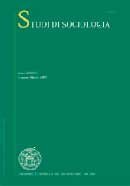 formato:
Articolo
| STUDI DI SOCIOLOGIA - 2010 - 2
G. PISI, Achille Ardigò and the Sociology of the territory. My contribution focuses on three books: Female emancipation and urbanism, The metropolitan area and The urban spread. My aim is stressing the intellectual path of Achille Ardigò, who shifted from rural Sociology to urban Sociology. Female emancipation is considered in its several elements, and all of them are connected to urbanism; in particular, the movements from rural to urban areas are mentioned. Some elements from the Ecological Chicago School and the Talcott Parsons' theory are used as tools to deal with urbanization and urban spread trends, which were studied by Ardigò since the middle of the 1960s. Some concepts like Dominance and Planning are considered too; Ardigò used them to face the emergencies of the metropolitan area as a social system: in this case, Parsons' functional prerequisites are used as a «compass» to define such concepts, and to combine theory and empirical research. Key words: female emancipation, Talcott parson's theories, metropolitan area, dominance, planning.
Prospettive euroregionali per il futuro della governance dei territori italiani transfrontalieri
digital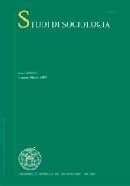 formato:
Articolo
| STUDI DI SOCIOLOGIA - 2009 - 4
This article focuses on the most meaningful aspects of a research aimed at the analysis of the state of the art of cross-border cooperation in Europe – through qualitative systems and analysis of quantitative data in fifty-three European border areas – taking into account actors, shapes and objectives with a particular attention to the Euroregional process. The research hypothesis is that putting into action mechanisms of cross-border welfare systems, organized in Euroregional structures, can be the basis not only for the elaboration of an original model for local development, which can be applied in areas influenced by a border, but also for legitimating more strongly the cross-border dimension of integration, on a cultural, economic and institutional level. The article is divided into two parts. The first part aims at providing a theoretical framework on the concept of border, crossborder cooperation and Euroregion, subsequently developing them through the analysis and evaluation of cross-border cooperation in Europe, with a particular attention to Euroregional variables. The second part concerns the concepts of local development and welfare, overlapping them, with the aim of setting them within a strict cross-border dimension and so to understand those factors which allow for their development. The model for such a cross-border welfare system was applied to the Italian-Slovenian cross-border context, analysed in terms of the quality of its cooperative process, of the Euroregional prospects, of the cross-border third sector, and of the development of institutionalised cooperation in the context of cross-border health care. Key words: cross-border cooperation, Euroregions, cross-border welfare System.
Il ritorno collettivo dei morti: alcune ipotesi interpretative
novità
digital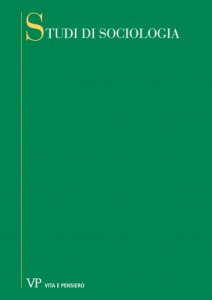 formato:
Articolo
| STUDI DI SOCIOLOGIA - 1993 - 4
Appartenenza territoriale e localismo
novità
digital
formato:
Articolo
| STUDI DI SOCIOLOGIA - 1992 - 4
Le nuove forme di urbanità: note sul convegno nazionale della sezione «sociologie del territorio» dell'associazione italiana di sociologia
novità
digital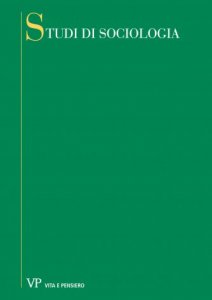 formato:
Articolo
| STUDI DI SOCIOLOGIA - 1991 - 3
Sociologia dell'ambiente e scienze del territorio note da un convegno interdisciplinare
novità
digital
formato:
Articolo
| STUDI DI SOCIOLOGIA - 1990 - 3
Ritorno del sacro? sì, ma come?
novità
digital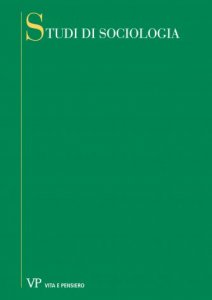 formato:
Articolo
| STUDI DI SOCIOLOGIA - 1988 - 3
«Ritorno» o permanenza del sacro?
novità
digital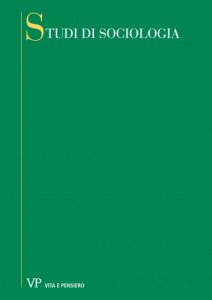 formato:
Articolo
| STUDI DI SOCIOLOGIA - 1988 - 3
Secolarizzazione e ritorno del sacro
novità
digital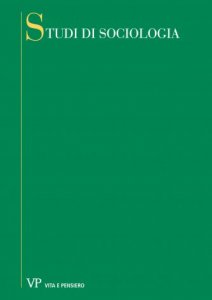 formato:
Articolo
| STUDI DI SOCIOLOGIA - 1988 - 3
Affina la ricerca
Consulta l'archivio
Ultimi 3 numeri
Annate disponibili online
Fascicoli anno
2019