Risultati della ricerca
Introduction: The paradigm concept as a resource for knowledge development and critical reflection in organisation studies
novità
digital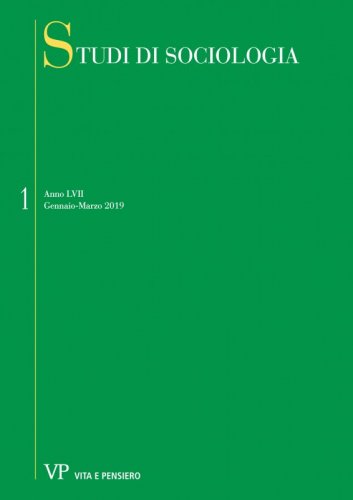 formato:
Articolo
| STUDI DI SOCIOLOGIA - 2019 - 1
In this introduction to the special issue on paradigm thinking in organisation studies we argue that by continuing to cultivate paradigm-based ideas we can make new and valuable contributions to debates on theoretical development and knowledge production in the field...
Devianza e sociologia della devianza a confronto con la contemporaneità: alcune note critiche
digital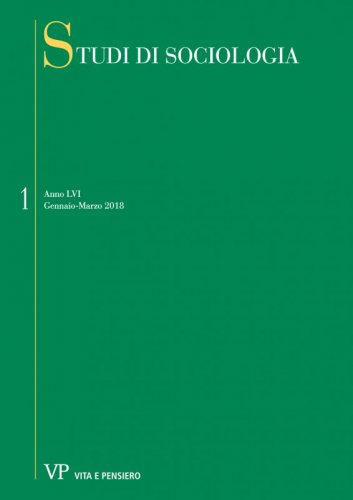 formato:
Articolo
| STUDI DI SOCIOLOGIA - 2018 - 1
Assuming «The Sociology of Deviance: An Obituary» as a dialectical point of departure the paper critically deals with two main arguments Sumner developed to decree provocatively the «death» of sociology of deviance in the late seventies. The «idealistic» argument claims that radical and Marxist theoretical development in the late 1960s and early 1970s, undermining concept of deviance grounds and criticizing it till «death», have excluded its sociological meaning and any scientific utility; the «objective» one remarks that post-modern or late-modern society compared with original concept historical contest changed so much that it is hard now to find the necessary coordinates of the phenomenon it is supposed to describe. The author concludes affirming their renewed soundness nowadays, outlining the difficulties to maintain deviance currently useful as a sociological analysis tool in contemporary society, and the outlook for discipline taking in account conceptual and theoretical problematic issues as raised and highlighted.
Oltre la retorica «unity in diversity»: un dialogo critico tra multiculturalismo e interculturalismo
digital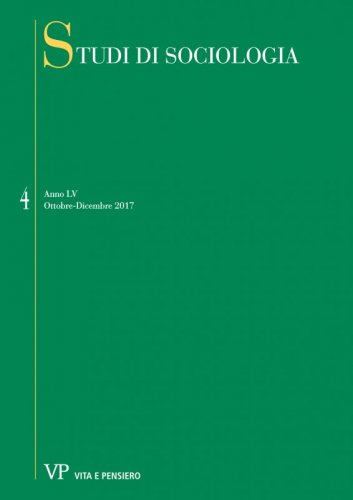 formato:
Articolo
| STUDI DI SOCIOLOGIA - 2017 - 4
While migration patterns have generally stabilized, there exists an increasing concern about managing immigration flow, that has influenced both the public debate and academic discourses towards a new trend that proposes interculturalism as a replacement for a «tired, discredited naive multiculturalism » (Kymlicka 2016: 158). This same trend has oriented governments toward a reformulation of migration policies pointed towards «civic integration» (Joppke 2007; Ambrosini 2014). This article focuses on the salient debate between interculturalists and multiculturalists and aims to go beyond the simple «political rhetoric» between these theoretical frameworks. It aims to highlight the complexities and multi-layered, nuanced, and sometimes conflicting aspects within and between the paradigms. It promotes an understading of «how to live together in diversity» as Antonsich (2015: 1) suggests.
Sviluppi recenti nella teoria delle rappresentazioni in Sociologia: un'analisi critica
digital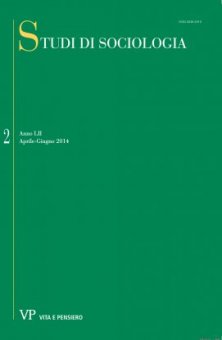 formato:
Articolo
| STUDI DI SOCIOLOGIA - 2014 - 2
This article focuses on the role that sociology has played in the formation of representation theory, particularly on the latest theoretical developments...
Dal moral hazard al rilancio della critica sociale transnazionale. Élites finanziarie e politiche sotto accusa
digital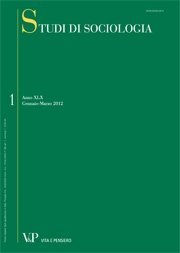 formato:
Articolo
| STUDI DI SOCIOLOGIA - 2013 - 1
Moral hazard is the assumption of an extremely high risk of which positive consequences can bring an advantage to who has taken the risk, while the eventual costs are borne by someone else. Therefore, the assumption of risk, in this situation, can be incentivized by the possibility for one party to put its interest first with no eventual costs. The present article extends the economical notion of moral hazard to social sciences. More than an important object for sociology – via its link to the notion of social responsibility –, moral hazard has been the base of social criticism after the crisis. After introducing a brief history of the notion, relevant particularly in risk sociology, I'll present the results of the analysis concerning the critics of moral hazard – appeared on «Financial Times», «Wall Street Journal», «Il Sole 24 Ore», «Les Echos» – during the three years after Lehman Brothers' bankruptcy. Moral hazard stands here as the root of the opposition – between political and financial élites, on one side, and taxpayer or common citizens, on the other – fostered later on by not-specialized press and protest movements like M-15 and Occupy Wall Street. In this perspective, the notion of moral hazard brings a new light to the link between power, responsibility, inequality and risk in contemporary society.
Il valore del capitale sociale. Una rassegna critica della letteratura
digital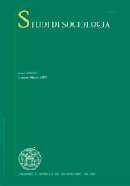 formato:
Articolo
| STUDI DI SOCIOLOGIA - 2007 - 2
The aim of this paper is to show the various ways in which the concept of social capital is used through a critical analysis of the scientific literature. The analysis of the concept has to end by showing its pronounced ambiguity. In literature can be found two definitions of the concept which are difficult to reconcile. One definition considers social capital as a property of the social system, the other as an individual property. Apart from these fundamental differences, the number of factors which are dealt with as social capital is so vast that one legitimately doubts whether it is possible to create a theory of social capital. Even in light of empirical observations, there is a great variety of operationalization which can not be reconciled. Social capital seems to be more a metaphor than a concept and what constitutes social capital, rather than being defined abstractly, can and, in fact, is defined each time in relation to specific contexts and the subjects being examined.
Mutamento e istituzioni: alcuni esempi critici
digital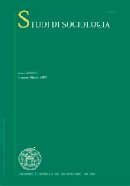 formato:
Articolo
| STUDI DI SOCIOLOGIA - 2006 - 3-4
Economic and social changes and common values shift involve a parallel change of institutional structures. But institutions are often very hard to change. This difficulty can be remarked by analysing three topics: first of all, the subsidiarity principle and local agencies in the European governance; then, political power and public administration in Italy; finally, the relationship between European parliament and political parties.
La lotta per la sposa. Qualche riflessione su alcuni riti di passaggio
digital
formato:
Articolo
| STUDI DI SOCIOLOGIA - 2004 - 4
According to this article's authoress, the wedding ceremonial in present-day societies has lost tradition's fixed pattern, even though it still keeps the competitive element and spectacular point of view. As a matter of fact, in European popular tradition wedding is always considered as a representation and a play with a happy ending. In the article the authoress re-propose to study one of the most spectacular and dramatic form of engagement called Mock bride.
Approccio morfogenetico vs teoria della strutturazione: la critica di M. S. Archer ad A. Giddens
novità
digital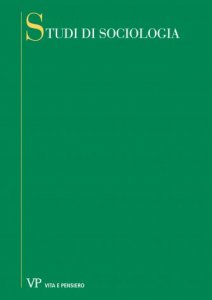 formato:
Articolo
| STUDI DI SOCIOLOGIA - 1999 - 3
Per una critica esistenziale al postmodernismo
novità
digital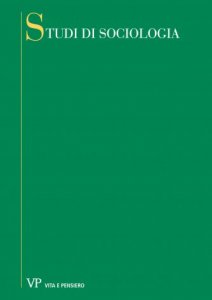 formato:
Articolo
| STUDI DI SOCIOLOGIA - 1993 - 4
L'emergere della tendenza critica nel positivismo sociologico italiano
novità
digital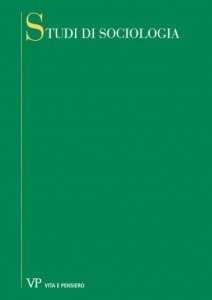 formato:
Articolo
| STUDI DI SOCIOLOGIA - 1989 - 1
La critica sovietica al burocratismo negli anni della Perestrojka
novità
digital
formato:
Articolo
| STUDI DI SOCIOLOGIA - 1989 - 4
Affina la ricerca
Consulta l'archivio
Ultimi 3 numeri
Annate disponibili online
Fascicoli anno
2019