Piermarco Aroldi
Libri dell'autore
Editoriale
digital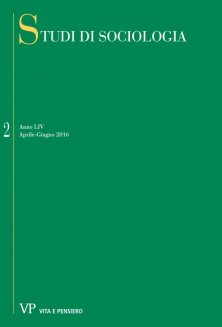 formato:
Articolo
| STUDI DI SOCIOLOGIA - 2016 - 2
Digital generation? Giovani e nuove tecnologie della comunicazione, al di là degli stereoptipi
digital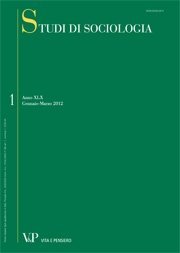 formato:
Articolo
| STUDI DI SOCIOLOGIA - 2012 - 1
P. Aroldi, Digital generation? Young people and new communication technologies, beyond the rhetoric Young people seem to have a peculiar relationship with Information and Communication Technologies (ICTs), and some scholars are accostumed to refer to them as a generation of «digital natives». Such a rhetoric approach, very common in social discourses, is here questioned because it tends to hide the complexity of the sociological notion of «generation» and the differences still standing among young people about digital and internet literacies: a sort of digital divide in access and uses, affecting both intragenerational and intergenerational relationships. Digital competences for identity expression, social and political participation, learning and creativity are evaluated as far as tools for empowering youth's agency and life-chances, focussing on conflicting dynamics of emancipation, on the one side, and reproduction of social, economic and cultural capitals of the families, on the other side. Key words: Youth, ICTs, internet, agency, digital divide, generations.
Manager, bracconieri e jazzisti: l'esperienza del tempo e del ritmo nell'era della comunicazione digitale
digital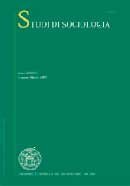 formato:
Articolo
| STUDI DI SOCIOLOGIA - 2011 - 3
The rise of the network society and the digitalization of communication processes changed modern experience of time and rhythm; notwithstanding a lot of theories account timeless time, real time and network time as a consistent and typical kind of temporality of internet and mobile communication devices, forcing our everyday experience of time and rhythm in a very deterministic way, technical affordances, cultural forms and users' practices describe a more complex, pluralistic and flexible kind of temporality. Users' everyday practices of CMC and ICT look like a jazz performance, that includes qualities such as «swinging», improvising, group interaction, developing an «individual voice» on the basis of their social position, habitus and moral economy. Key words: time, rhythm, communication, internet, mobility.
Consulta l'archivio
Ultimi 3 numeri
Annate disponibili online
Fascicoli anno
2018